Description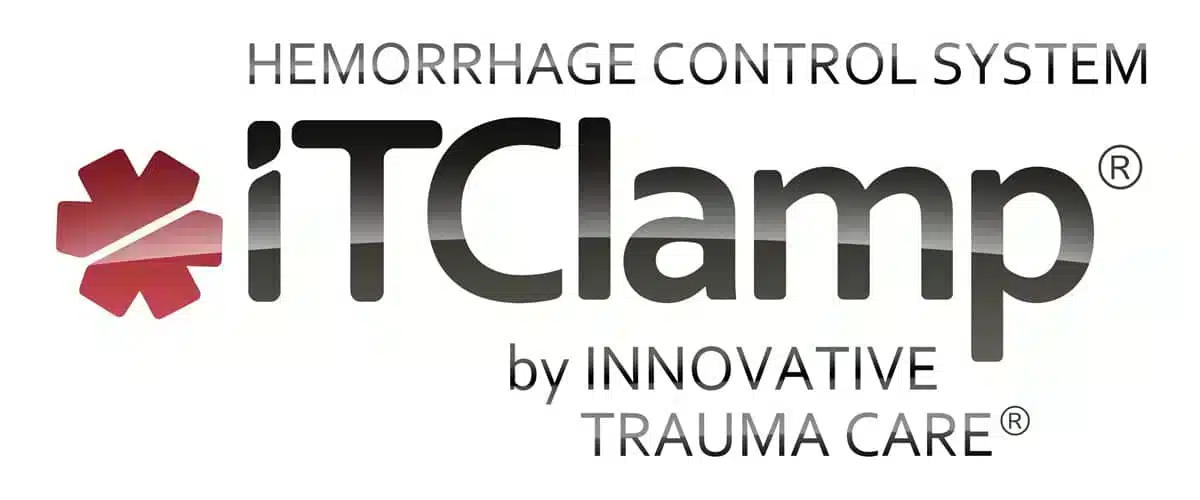 | | | |
| --- | --- | --- |
| Item ID | Item Description | U/M |
| 9600-US-EN | iTClamp™50 Sterile Product | 10/BX |
| 4001 | Professional Skin Pad | EACH |
| 4003-US-EN | Training Kit | EACH |
| 4020-US-EN | Small Training Kit | EACH |
Benefits of Using the iTClamp
Research shows the iTClamp to be superior to wound packing in terms of patient survival, survival time and total blood loss*. Additional benefits include:
Provides hands-free alternative during patient treatment and transport
Minimizes vehicle clean up
Requires minimal staff training
Causes minimal patient pain
Can remain in place for complete patient workup, including CT scans
Can be applied by techs and nurses
*Filips D, Logsetty S, Tan J et al. The iTClamp controls junctional bleeding in a lethal swine exsanguination model. Prehospital Emergency Care. 2013;17:526–532.
For more information about the iTClamp, contact your local MED Alliance Sales Representative, call 888-891-1200, or email us.