Study Concludes RADPAD® Protects Brain From Scatter Radiation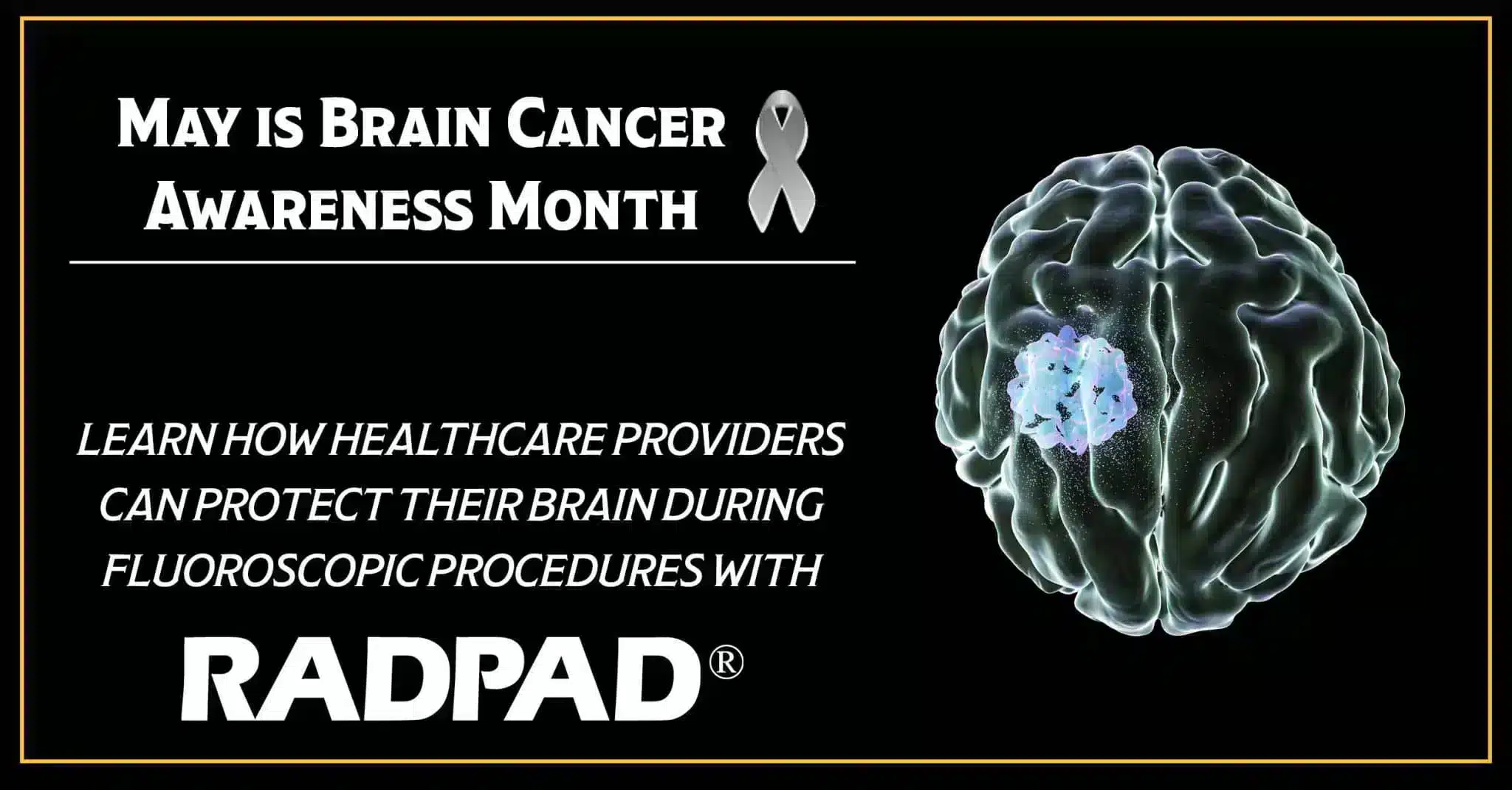 May is Brain Cancer Awareness Month, and approximately 1,985 Americans will be diagnosed with brain cancer or other nervous system cancers in May alone.1 According to the American Cancer Society, radiation exposure is the best-known environmental risk factor for brain tumors.2
A study conducted at Los Alamos National Laboratory concluded that there is strong evidence linking brain cancer to ionizing radiation, which is prominent during fluoro-guided procedures.3
A separate study found that in 31 interventionalists who developed brain cancer, 85 percent of them had formed left-sided tumors. Typically, the physician's left side is closer to the radiation source during these procedures.4
RADPAD® No Brainer® Is Tested During Fluoroscopic Procedures
Imgen, part of Nevada Imaging Centers, evaluated the effectiveness of the RADPAD® No Brainer® during fluoroscopic procedures after phantom testing was done.
During the study4, the No Brainer® was placed on one interventionalist and one assistant during 45 separate fluoroscopic procedures, and radiation was monitored using real-time radiation detection devices. Simultaneous recordings were performed with radiation detectors positioned identically above and below the protective material at the level of the anterior left cranium, above the eye.
Study Findings
The study found that reductions in radiation dosages ranged from 83 percent with the Blue-level No Brainer® to 100 percent for the Red and Orange-level No Brainers®.
Study presenter Luke A. Byers, D.O., concluded, "Both the phantom study and the actual procedures demonstrated statistically significant ionizing dose reductions to the cranium when using protective caps. Increased protection correlated with increasing thickness of radiation shielding material."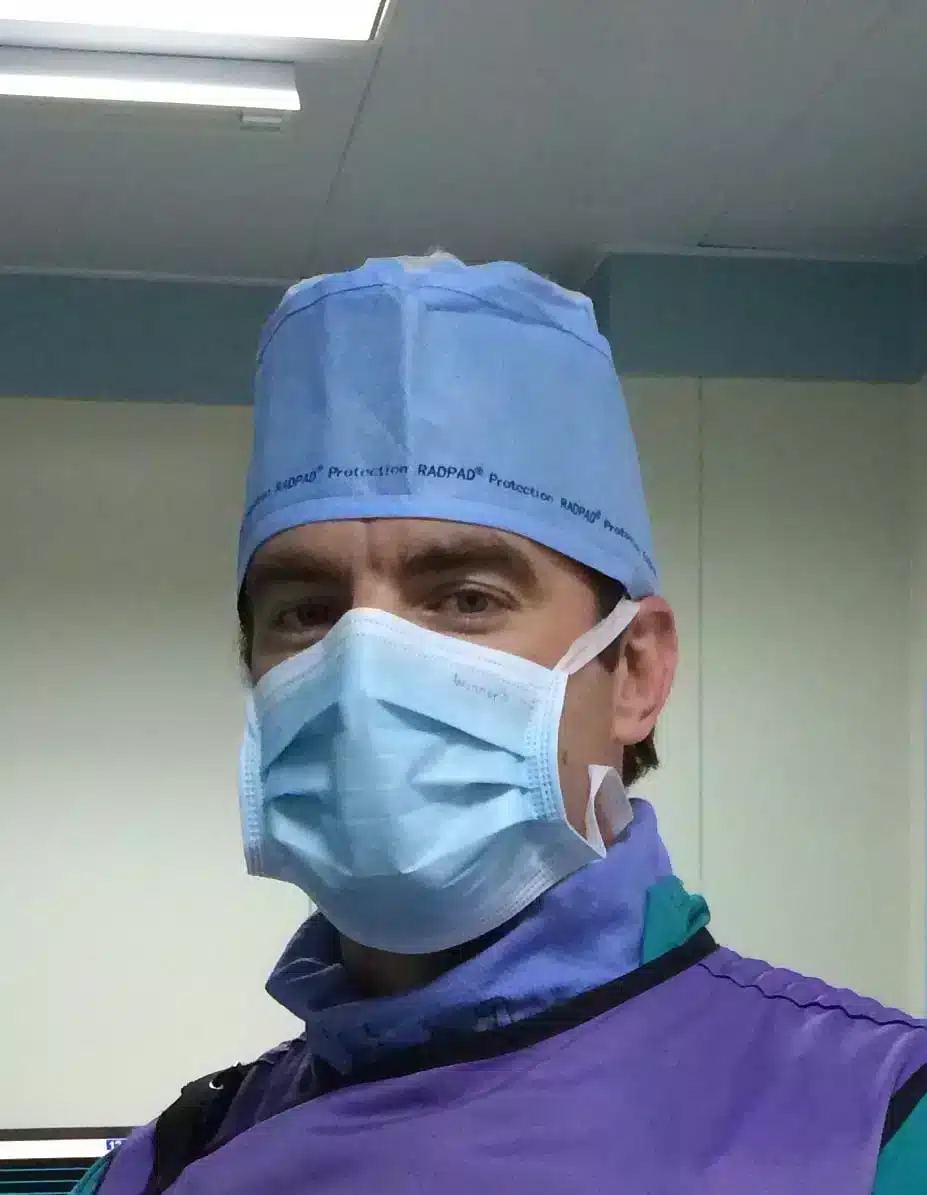 Protect Your Brain With RADPAD® No Brainers®
The RADPAD® No Brainer® is an attenuation material-lined scrub cap worn by cath lab personnel to protect their brain from scatter radiation during fluoro-guided procedures. The No Brainer® is lightweight and disposable, and easily adjusts to fit all head sizes.
To learn more about the RADPAD® No Brainer® and family of RADPAD® protection devices, please email us or call 888-891-1200.
MED Alliance Group is an ISO 13485 certified medical device distributor with more than 350 years of combined medical device sales and distribution experience. Dedicated to meeting the needs of its clinical customers and manufacturing partners, MED Alliance offers cost effective, customized sales, logistics, and distribution solutions for products found in anesthesia/respiratory, blood/transfusion therapy, EMS/emergency room, interventional radiology/cath lab, iv/vascular and NICU/PICU.
Please follow us on LinkedIn, Facebook and Twitter for MED Alliance product updates.
References
1 https://www.aacrfoundation.org/CancerTypes/Pages/Brain-Tumors.aspx
2 https://www.cancer.org/cancer/brain-spinal-cord-tumors-adults/causes-risks-prevention/risk-factors.html
3 Brain_Cancer_and_Exposure_to_Ionizing_Radiation.pdf