Reduce Dressing Changes and Supply Costs with AquaGuard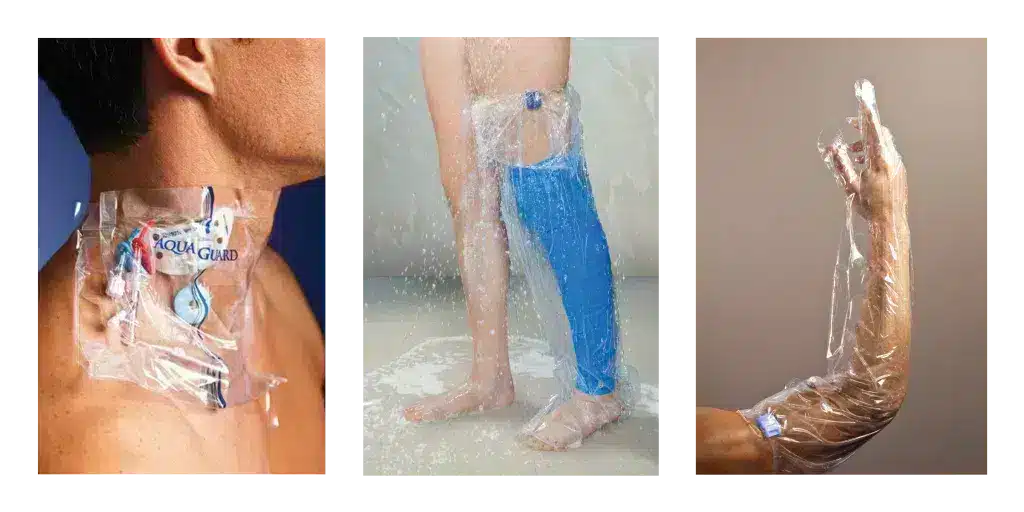 A 2016 survey of oncology and infusion clinicians concluded that 57% of early dressing changes are due to the site becoming wet or soiled.[1] These dressing changes are often prior to the protocol as outlined in the Center for Disease Control (CDC) Guidelines for the Prevention of Intravascular Catheter-Related Infections.[2]
Early dressing changes and dressing disruption is found to be a major risk factor for catheter-related infections, as outlined in a study from 2012.[3] In fact, the study found that of 11,036 dressing changes, 7,347 (67%) were performed before the planned date because of spoiling or undressing.3
These dressing disruptions were directly related to the increased risk of colonization of skin around the catheter at removal. In addition, the risk increased three-fold after the second dressing disruption and by more than ten-fold if the final dressing was disrupted.3
IV catheter dressings keep the insertion site secure and protected but these dressings must also be protected from environmental changes that can cause early changes.
AquaGuard moisture barriers from TIDI were designed to help protect catheter sites, surgical incisions or dressings during patient showering. AquaGuard can help reduce nursing time and expensive supply costs by eliminating the need to reapply dressings after a patient showers. This one-time use barrier may help reduce infections of wound and IV sites.
AquaGuard is latex and DEHP-free and utilizes a gentle, medical-grade adhesive for minimal patient discomfort upon removal.
To learn more about AquaGuard, please email us or call 888-899-1200.
MED Alliance Group is an ISO 13485 certified medical device distributor with more than 350 years of combined medical device sales and distribution experience. Dedicated to meeting the needs of its clinical customers and manufacturing partners, MED Alliance offers cost-effective, customized sales, logistics, and distribution solutions for products found in anesthesia/respiratory, blood/transfusion therapy, EMS/emergency room, interventional radiology/cath lab, iv/vascular and NICU/PICU.
Please follow us on LinkedIn, Twitter and Facebook for MED Alliance product updates.
---
References:
[1] 2016 Nursing Conventions Dressing Chart
[2] CDC Guidelines for the Prevention of Intravascular Catheter-Related Infections, 2011
[3] Timsit et. al "Dressing Disruption is a Major Risk Factor for Catheter-Related Infections"