The Air-Q3 Intubating Laryngeal Airway is an Effective Solution When Emergency Intubation is Needed
Designed with ease of use and patient safety in mind, the all-silicone Air-Q®3 intubating laryngeal airways (ILA) aid in difficult airway situations and can reduce time to first breath. The Air-Q3 provides perfect placement for airway management, no matter what airway challenges you face.
The Air-Q3 laryngeal mask airway is indicated for use as a primary airway in applications which do not require an endotracheal tube and is suited as an aid for intubation in difficult airway situations when an endotracheal tube is desired.
The unique cuff and bowl design of the Air-Q3 supraglottic airway includes an epiglottis elevator and raised heal to optimize airway placement and seal. It provides anatomically correct placement of the masked airway and a guide ramp to assist with ETT insertion and placement. The intuitive design of the Air-Q3 allows you to focus on the patient, not the product.
Additional Air-Q3 ILA features include:
Removable tethered connector avoids misplacing the connector
Removable color-coded connector allows intubation through the airway tube with any standard ET tubes
Integrated bite block which is easier to place, reinforces the tube, and diminishes the need to separate the bite block
Built-up mask heal for improved seal
Elevation ramp facilitates intubation and directs the ET tube toward the laryngeal inlet
Soft, medical-grade silicone cuff and airway tube
Available in sizes 0, 0.5, 1.0, 1.5, 2, 3, 4, and 5; neonates weighing < 2.0 kg to adults weighing > 80 kg.
The Air-Q3 series includes four models including self-pressurizing and gastric models with additional features: Air-Q3, Air-Q3G, Air-Qsp3 and Air-Qsp3G. Click here for more information.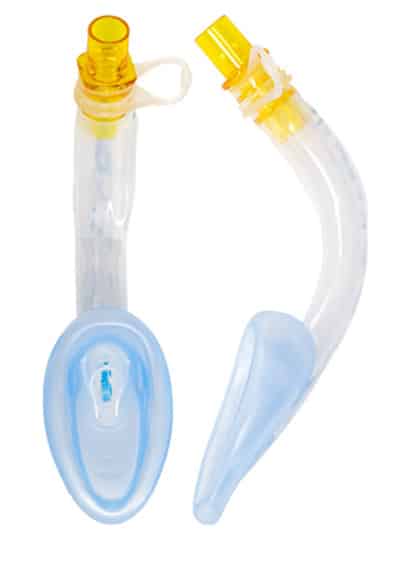 To learn more about the Air-Q3 from AirLife or to request a demonstration, email us or call 888-891-1200.
MED Alliance Group is an ISO 13485-certified medical device distributor with more than 350 years of combined medical device sales and distribution experience. Dedicated to meeting the needs of its clinical customers and manufacturing partners, MED Alliance offers cost-effective, customized sales, logistics, and distribution solutions for products found in anesthesia/respiratory, blood/transfusion therapy, EMS/emergency room, interventional radiology/cath lab, iv/vascular and NICU/PICU.
Please follow us on LinkedIn, Facebook and Twitter for MED Alliance product updates.