Solutions in Critical Care Awarded Premier Agreement for the SCC CPAP System
MED Alliance Group partner Solutions in Critical Care, a national network of well-established specialty distribution partners in the medical device industry, was awarded a Premier Inc. agreement for its CPAP System, the Rescuer II.
Premier is one of the largest group purchasing organizations in the US[1] with more than 4,000 hospitals and 175,000 providers.[2] The agreement allows Premier members, at their discretion, to take advantage of special pricing and terms pre-negotiated by Premier.
MED Alliance joined Solutions in Critical Care in September 2019.
"We couldn't be more pleased to offer the SCC CPAP as a cost-effective option to Premier members," said SCC President John Marmo. "The agreement will provide more visibility and make purchasing easier so more providers can take advantage of the benefits the Rescuer II CPAP provides."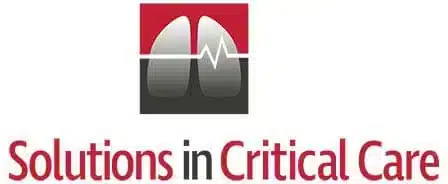 The SCC CPAP System with Inspiratory and Expiratory Filters
The Rescuer II Compact CPAP System is the only disposable CPAP with a built-in inspiratory and expiratory filter for infection control, minimizing the risk of infection for patients and healthcare providers.
The Rescuer filter captures 99.997% of 1 um particles (TB and Bacteria) and 99.993% of 0.28 um particles (viruses) that are inhaled and exhaled. When oxygen therapy is required for patients suspected of carrying an infectious disease, the filter may help stop the spread of infection at its source.
The System was designed to deliver optimal FiO2 levels while conserving oxygen resources. Known as the disposable CPAP with the lowest oxygen consumption, the SCC CPAP has multi-function access ports, is easy to use and delivers maximum patient results.
To learn more about the SCC CPAP System, the Rescuer II, call 888-891-1200 or email us to be connected to your local sales representative.
MED Alliance Group is an ISO 13485 certified medical device distributor and has been dedicated to meeting the needs of our clinical customers and manufacturing partners since 1998. We specialize in the sales, marketing, importation, logistics and distribution of innovative, high-quality and cost-effective products found in anesthesia and respiratory, blood and transfusion therapy, EMS and emergency room, interventional radiology and cath lab, iv and vascular, as well as NICU and PICU.
Please follow us on LinkedIn, Facebook and Twitter for MED Alliance product updates.