MED Alliance Welcomes New Partner SunMed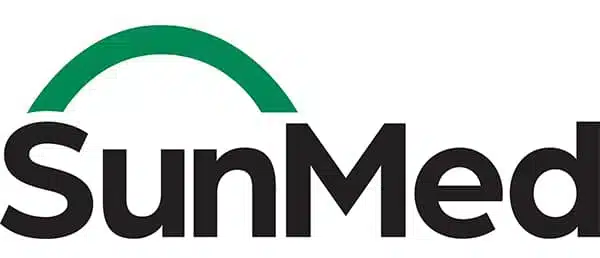 MED Alliance Group is pleased to announce its partnership with SunMed, a Michigan-based manufacturer of high-quality anesthesia and respiratory medical devices including products from Salter Labs, Ventlab and Horizon.
"This partnership merges SunMed's nearly 40 years of anesthesia and respiratory manufacturing expertise with MED Alliance's more than 350 years of combined anesthesia and respiratory sales experience," said MED Alliance President Mike Schroeder. "We are excited to add these high-quality, cost-effective devices to our portfolio."
SunMed is a rapidly growing company developing innovative products that promote better patient care. With design, manufacturing, quality and logistical capabilities, SunMed prides itself on being adaptable and nimble to effectively respond to and positively impact customers.
The SunMed portfolio of products being sold and distributed through MED Alliance include, but are not limited to:
Horizon Manual Resuscitators
Horizon Hyperinflation System
SafeT T-Piece Resuscitator
Nasopharyngeal and Oral Airways
PEEP Valves, Ventlab Filters, and Other Accessories
MED Alliance will continue selling Salter Labs products under the SunMED contract.
MED Alliance Group is dedicated to partnering with manufacturers offering high-quality, cost-effective and innovative medical devices that improve patient care. We are delighted to add SunMed to our portfolio of manufacturing partners.
Learn more about SunMed products here.
MED Alliance Group is an ISO 13485 certified medical device distributor and has been dedicated to meeting the needs of our clinical customers and manufacturing partners since 1998. We specialize in the sales, marketing, importation, logistics and distribution of innovative, high-quality and cost-effective products found in anesthesia and respiratory, blood and transfusion therapy, EMS and emergency room, interventional radiology and cath lab, iv and vascular, as well as NICU and PICU.
Please follow us on LinkedIn, Facebook and Twitter for MED Alliance product updates.