MED Alliance Group is New Distributor for Pulmodyne CPAP Devices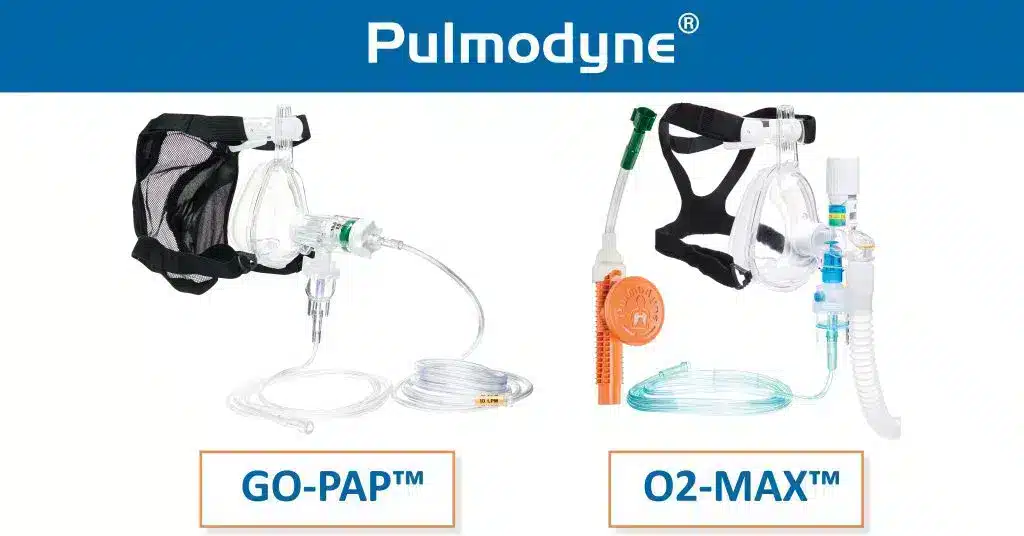 MED Alliance Group is excited to announce its expanded Pulmodyne portfolio by adding the O2-MAX™ and GO-PAP™ Emergency CPAP devices.
Located in Indianapolis, Pulmodyne develops and manufactures a variety of proprietary products for respiratory, emergency and drug delivery.
Both the O2-MAX™ and GO-PAP™ offer a variety of features to fit any oxygen delivery connection. The O2-MAX™ is a fixed, adaptable and controlled unit to provide patients care from a high-pressure port setting, while the GO-PAP™ uses a barbed valve outlet. All of Pulmodyne's CPAP products offer PEEP.
Other Pulmodyne products in the MED Alliance portfolio include the Control-Cric™ System and the BiTrac™ Non-Invasive Respiratory Care Mask.
To learn more about the O2-MAX™ or GO-PAP™, call us at 888-891-1200 or email us to be connected to your local representative.
MED Alliance Group is an ISO 13485 certified medical device distributor with more than 350 years of combined medical device sales and distribution experience. Dedicated to meeting the needs of its clinical customers and manufacturing partners, MED Alliance offers cost-effective, customized sales, logistics, and distribution solutions for products found in anesthesia/respiratory, blood/transfusion therapy, EMS/emergency room, interventional radiology/cath lab, iv/vascular and NICU/PICU.
Please follow us on LinkedIn, Facebook and Twitter for MED Alliance product updates.