Confirm Irradiated Blood Meets FDA and AABB Regulatory and Safety Guidelines
Using Irradiated Blood to Prevent Transfusion Associated-Graft Versus Host Disease (TA-GVHD)
With a fatality rate greater than 90%, it is imperative that cellular blood components are irradiated to prevent Transfusion Associated-Graft Versus Host Disease (TA-GVHD).[1]
According to the Association for the Advancement of Blood & Biotherapies (AABB), patients with the greatest risk of suffering from TA-GVHD are:
Fetal and neonatal recipients of intrauterine transfusions
Select immunocompromised recipients
Recipients of cellular components known to be from a blood relative
Recipients who have undergone marrow or peripheral blood progenitor cell transplantation
Recipients of cellular components whose donor is selected for HLA compatibility
Many factors can lead to under-irradiation or over-irradiation of blood products. Yes/No indicators cannot reliably indicate if blood products received the correct dose of irradiation.
RadTag® Blood Irradiation Indicators
RadTag® Blood Irradiation Indicators offer the best final validation that irradiated blood is safe to transfuse. It's for this reason leading irradiator manufacturers recommend RadTag®.
RadTag® innovative indicators are precisely calibrated to verify that the dose of irradiation delivered falls within recommended ranges and that the blood products are in full compliance with regulatory and safety guidelines from the FDA and AABB.
RadTag®: The Leader in Safety Verification
Are available for Gamma and X-ray radiation sources
Are quick and easy to apply with flexible adhesive backing
Use unique color-changing material
Require no additional processing
Give you immediate visual confirmation that blood is safe to transfuse
Enable convenient documentation with a barcode on the label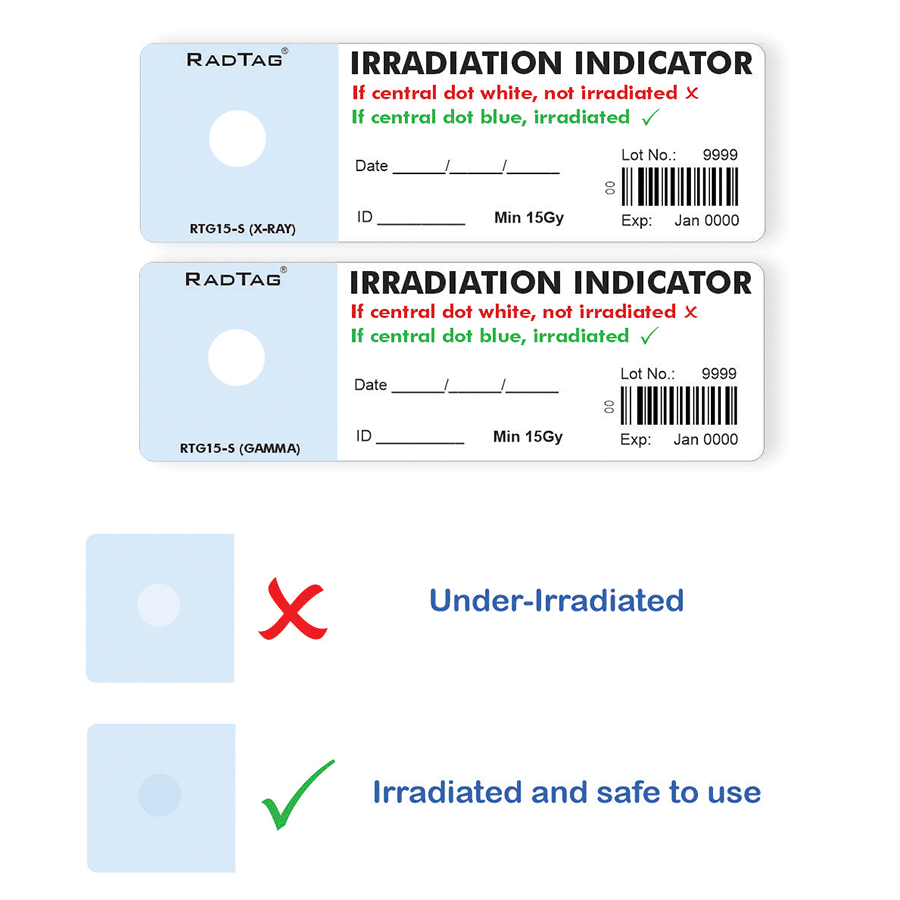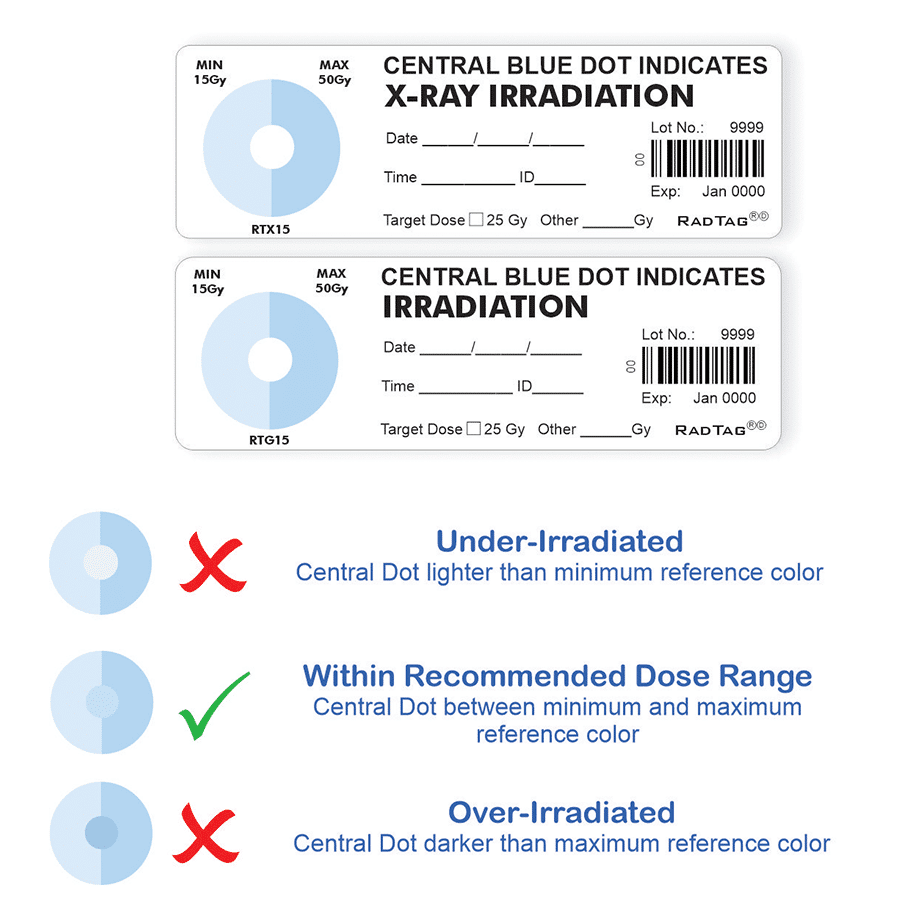 To learn more about RadTag® Blood Irradiation Indicators or request samples, email us or call 888-891-1200.
MED Alliance Group is an ISO 13485-certified medical device distributor with more than 350 years of combined medical device sales and distribution experience. Dedicated to meeting the needs of its clinical customers and manufacturing partners, MED Alliance offers cost-effective, customized sales, logistics, and distribution solutions for products found in anesthesia/respiratory, blood/transfusion therapy, EMS/emergency room, interventional radiology/cath lab, iv/vascular and NICU/PICU.
Please follow us on LinkedIn, Facebook and Twitter for MED Alliance product updates.
[1] https://www.aabb.org/regulatory-and-advocacy/regulatory-affairs/regulatory-for-blood/irradiation