What Sets Us Apart? Specialized Clinical Support
As a medical device distributor, MED Alliance provides hospitals and emergency medical facilities with innovative devices for a wide range of acute care services. One of MED Alliance's main priorities is to help healthcare organizations enhance their quality of care and improve patient outcomes by offering the most effective and cost-efficient medical devices on the market.
But we don't stop there. MED Alliance is dedicated to providing customers specialized clinical support on the medical devices we sell. It's what sets us apart from other medical device vendors and distributors.
MED Alliance sales representatives receive extensive education and hands-on training directly from device manufacturers before going into the field to present a device to a healthcare provider. This ensures that the sales representative is knowledgeable about the device and can provide product training, demonstrations and answer clinicians' questions.
In addition, representatives coordinate with experienced clinical educators to provide in-service training for clinicians at their facility. Clinicians receive continuing education credits to learn more about a condition/procedure and experience hands-on training with a correlating device.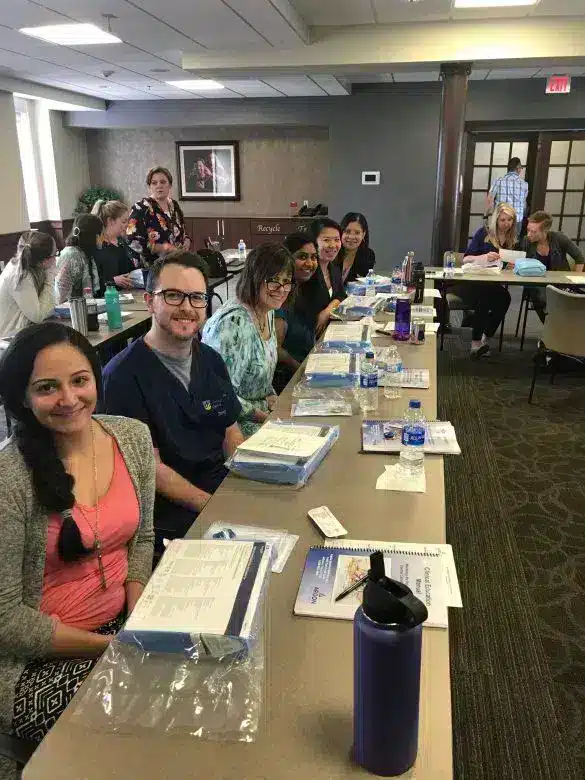 MED Alliance Group recently held a Neonatal PICC training class at Hinsdale Hospital in Hinsdale, Illinois. The in-servicing consisted of MED Alliance's Chicagoland and Central Illinois sales representative, a clinical educator/PICC specialist, and 24 dedicated nurses. The training included an extensive review of the processes, procedures, best practices and INS and NANN Guidelines for PICC insertion. The nurses also received hands-on training with the Argon Neonatal PICC Insertion Kit to ensure successful neonatal PICC insertion.
"MED Alliance sets itself apart in the industry of medical device sales by deploying a clinical sales force," said Mike Schroeder, Vice President of Sales. "Our sales reps receive extensive training on all of the products we sell, which in turn allows them to provide clinically relevant product information to our customers. Our customers don't just buy a device, they also receive training, support and follow up to ensure that the device meets expectations, enhances quality of care and improves patient outcomes."
To learn more about the medical devices offered through MED Alliance or inquire about a product in-servicing class, please email us or call us at 888-891-1200.
MED Alliance Group is an ISO 13485 certified medical device distributor with more than 350 years of combined medical device sales and distribution experience. Dedicated to meeting the needs of its clinical customers and manufacturing partners, MED Alliance offers cost effective, customized sales, logistics, and distribution solutions for products found in anesthesia/respiratory, blood/transfusion therapy, EMS/emergency room, interventional radiology/cath lab, iv/vascular and NICU/PICU.
Please follow us on LinkedIn, Facebook and Twitter for MED Alliance product updates.