The Baby Wash You Choose for Your Facility's Neonatal Population Matters
TurtleTub has Carefully Considered Ingredients to Support Infant Skin
TurtleTub Baby Wash is specifically designed for hospital use for first baths and fragile preemies.
Fragrance-Free
Fragrances can be irritants on pre-term and full-term infant skin. Neuro-nurturing smells like skin-to-skin holding, scent cloths, and mother's milk are favored over chemical smells.
Gentle
No fragrance, dyes, sulfates, parabens or phthalates
pH Neutral
To support the protective properties of the skin.
Smooth Texture
To easily massage the infant during the bath
Mild Preservative
For lasting shelf-life protection against microorganisms
Single-Use Packaging
To avoid open container contamination at the bedside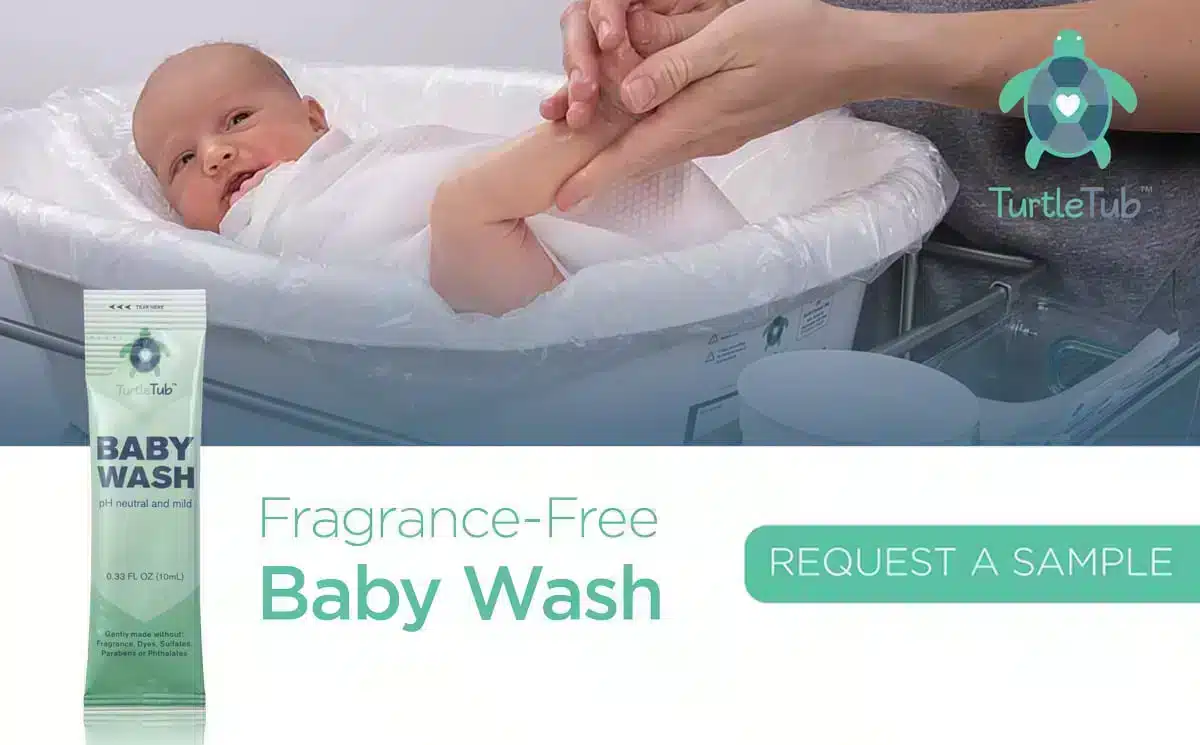 TurtleTub Baby Wash is part of the TurtleTub Neonatal Swaddle Bathing System from Catapult Products. Swaddle bathing with the TurtleTub allows you to provide family-centered, positive experiences.
The TurtleTub System Includes:
TurtleTub Bathtub
Mobile Bathing Cart
Disposable Bath Liners and Packs
Single-Patient Bathing Kits
Fragrance-Free Baby Wash
Swaddle Bathing Blankets
Accessories
For more information about the TurtleTub Swaddle Bathing System or to request a sample, call 888-891-1200 or email us to be connected to a local representative.
MED Alliance Group is an ISO 13485 certified medical device distributor and has been dedicated to meeting the needs of our clinical customers and manufacturing partners since 1998. We specialize in the sales, marketing, importation, logistics and distribution of innovative, high-quality and cost-effective products found in anesthesia and respiratory, blood and transfusion therapy, EMS and emergency room, interventional radiology and cath lab, iv and vascular, NICU/PICU and pharmacy.
Please follow us on LinkedIn, Facebook and Twitter for MED Alliance product updates.