Simultaneously Deliver Oxygen and Nebulized Medications with a Filtered, Closed Mask Breathing System
Delivering oxygen therapy is a common treatment provided by emergency medical professionals. However, a common concern among clinicians is aerosolized contaminants that put them at risk of infection when a patient exhales.
The concern is compounded when the oxygen mask must be removed to alternate delivering nebulized medications.
Now, emergency medical professionals can provide quality care with a clinically superior product that is designed to keep clinicians safe.
FLO2MAX from Solutions in Critical Care
The FLO2MAX is a filtered, closed oxygen mask breathing system with 99.99% filtration efficiency that can simultaneously deliver oxygen and nebulized medications.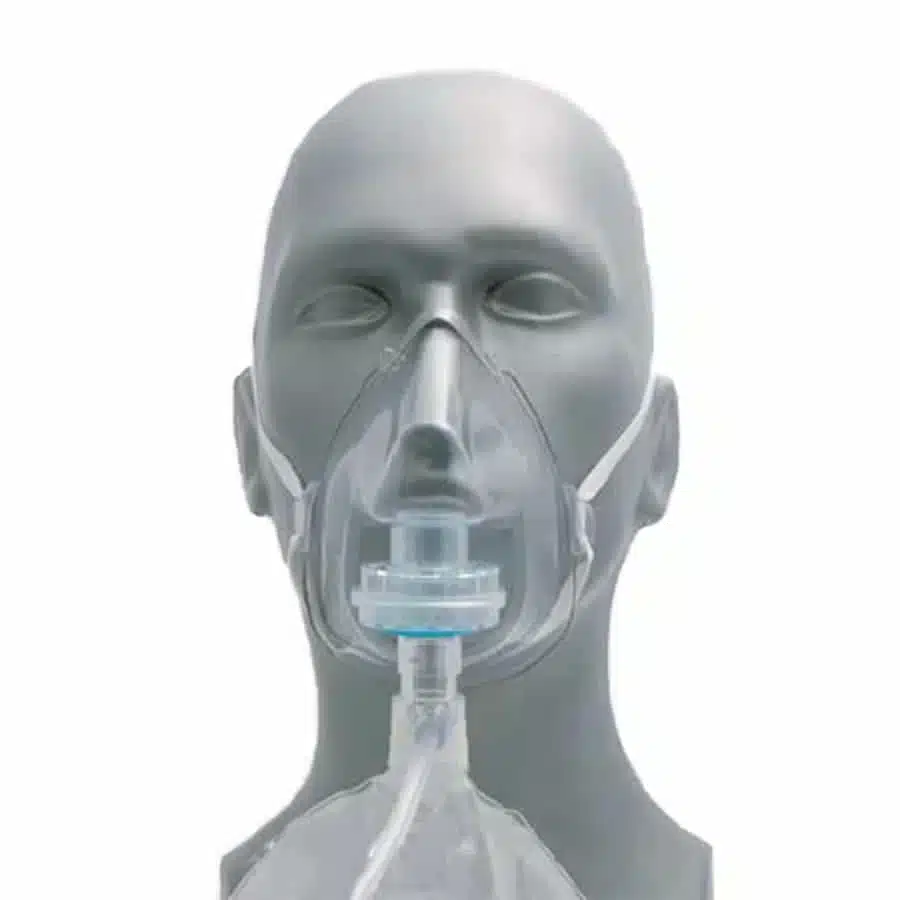 Closed Oxygen Mask Breathing System
No openings on mask prevents cross-contamination
Aluminum clip on nose secures seal
Efficiently Delivers Oxygen
Delivers low, medium and high O2 concentrations
Delivers higher FiO2 than non-rebreather and/or cannula
Click on the image to enlarge.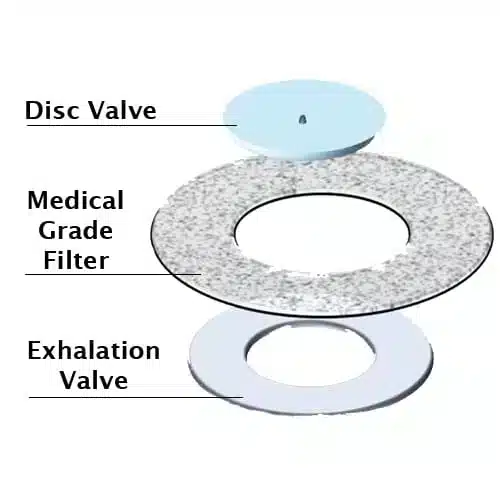 Provides 99.99% Bacterial and Viral Filtration Efficiency
A disc-shaped, one-way inhalation valve opens up to deliver the oxygen and/or nebulized medication on inhalation.
The valve closes on exhalation, forcing the air through the ring-shaped 3M Submicron Hydrophobic Filter before passing through the exhalation valve.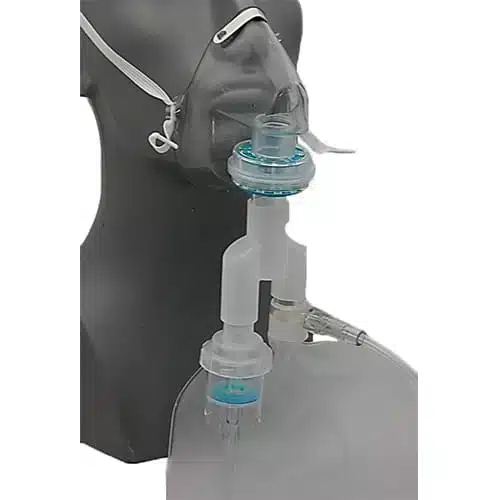 Y Adaptor Enables Simultaneous O2 and Nebulized Medication Delivery
Prevents alternating between therapies
Reduces clinician exposure
Saves time
Provides better care to the patient with consistent therapy delivery
Note: Two gas sources required
To learn more about the FLO2MAX from Solutions in Critical Care, call 888-891-1200 or email us to be connected to your local sales representative.
MED Alliance Group is an ISO 13485 certified medical device distributor and has been dedicated to meeting the needs of our clinical customers and manufacturing partners since 1998. We specialize in the sales, marketing, importation, logistics and distribution of innovative, high-quality and cost-effective products found in anesthesia and respiratory, blood and transfusion therapy, EMS and emergency room, interventional radiology and cath lab, iv and vascular, as well as NICU and PICU.
Please follow us on LinkedIn, Facebook and Twitter for MED Alliance product updates.