MED Alliance Recognizes Austin Culton as the Second Quarter Peer Award Recipient
Congratulations to Austin Culton, warehouse team member, for being awarded the second quarter MED Alliance Peer Award!
Austin has been with the MED Alliance team for three years and recently stepped into a full-time warehouse position. Since taking on this new role, Austin's accomplishments and work ethic haven't been overlooked. Two peers from two different departments took special notice of his work in the warehouse and nominated him for the award.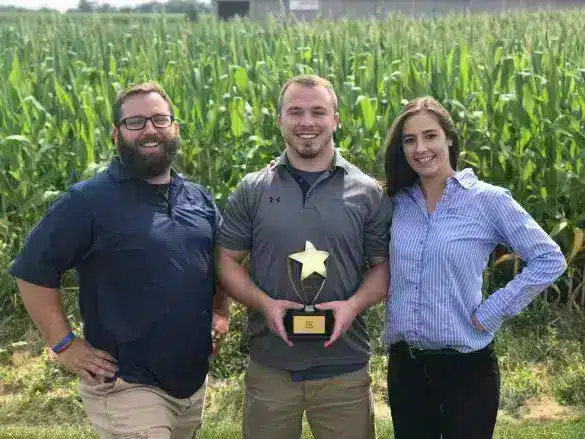 Warehouse Manager Mason Graham was one of those peers. "Since going full-time, Austin seeks out new tasks without being asked," says Mason. "He makes a significant effort to learn from mistakes and is very helpful in training interns and part-time warehouse members. His hard work allows others to complete tasks they haven't had time for in the past."
Austin's other nominator, Customer Service Representative Mary Johnson also recognized his work performance. "Austin has really stepped into his duties and tries to juggle more tasks when he can," says Mary. "He not only works well with this team members but is also reliable when he's by himself."
Austin says that it's easy to stay busy in the warehouse, and he works hard to make sure he and his team stay ahead of the game.
Austin helps the MED Alliance warehouse operations run smoothly every day. We are lucky to have him as part of our team. Thank you for all you do, Austin!
---
MED Alliance Group is an ISO 13485 certified medical device distributor with more than 350 years of combined medical device sales and distribution experience. Dedicated to meeting the needs of its clinical customers and manufacturing partners, MED Alliance offers cost effective, customized sales, logistics, and distribution solutions for products found in anesthesia/respiratory, blood/transfusion therapy, EMS/emergency room, interventional radiology/cath lab, iv/vascular and NICU/PICU.
Please follow us on LinkedIn, Facebook and Twitter for MED Alliance product updates.