MED Alliance Nominates the First Recipient of the MAGI Peer Award
We are proud to announce that Mason Graham received the MED Alliance Peer Award for the first quarter of 2018!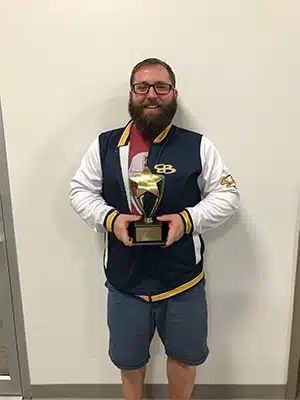 As Warehouse Manager of MED Alliance, Mason ensures our warehouse shipping and receiving practices meet MED Alliance's ISO 13485 quality standards. Mason keeps the warehouse organized and clean, and that product inventory is efficiently monitored and up-to-date. He also makes sure orders are picked and checked correctly to reduce and eliminate error when shipping product to our customers.
Mason was nominated for the MED Alliance Peer Award for going above and beyond his normal duties and positively impacting other departments within the company.
Mason consistently  looks for ways to help in other departments. His most recent assistance included entering leads for marketing and organizing the vast amount of literature and sample products so customer service can easily send sales representatives what they need.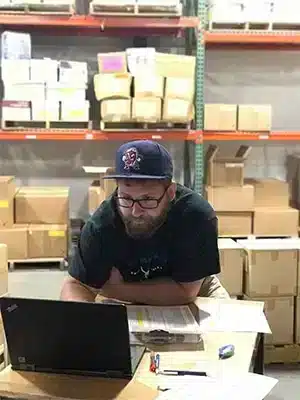 "I like for things to be organized and I like helping others. It's cool to be awarded for helping out," said Mason.
"Mason continues to volunteer time towards projects that do not directly influence his core job," said MED Alliance Vice President of Operations Lindsey Allende. "No matter how small the impact a job may seem, he dedicates the time in both thought process and execution for it to be done properly. His reorganization of both our sample and literature area was completed with a motivation more than just making them look nice. He sought out information that allowed for only active products and the newest revisions to be available. Both our customer service and marketing departments that use those areas continue to benefit greatly from his diligence."
Congratulations Mason! We are lucky to have you as a member of our MED Alliance team!