MED Alliance Group Celebrates 25 Years
Proudly Celebrating 25 Years of Innovative Evolution
Think back 25 years. It was 1998. A new search engine named "Google" launched, Apple unveiled the first iMac … and MED Alliance Group formed. Innovations were changing the way work got done.
Although MED Alliance Group is not a corporate giant, we are innovative and always have been!
Proudly celebrating our 25th year, MED Alliance is a well-respected, ISO-13485 Certified medical device distributor offering innovative medical technologies that enhance quality of care and patient outcomes.
MED Alliance Group's success is due, in part, to our ability to continuously evolve to meet the needs of our customers.
"This anniversary allows us to reflect on how far we've come and to thank our loyal customers and our dedicated staff, sales representatives and partners for being an integral part of our success," said MED Alliance Owner and CEO Mike Crawford.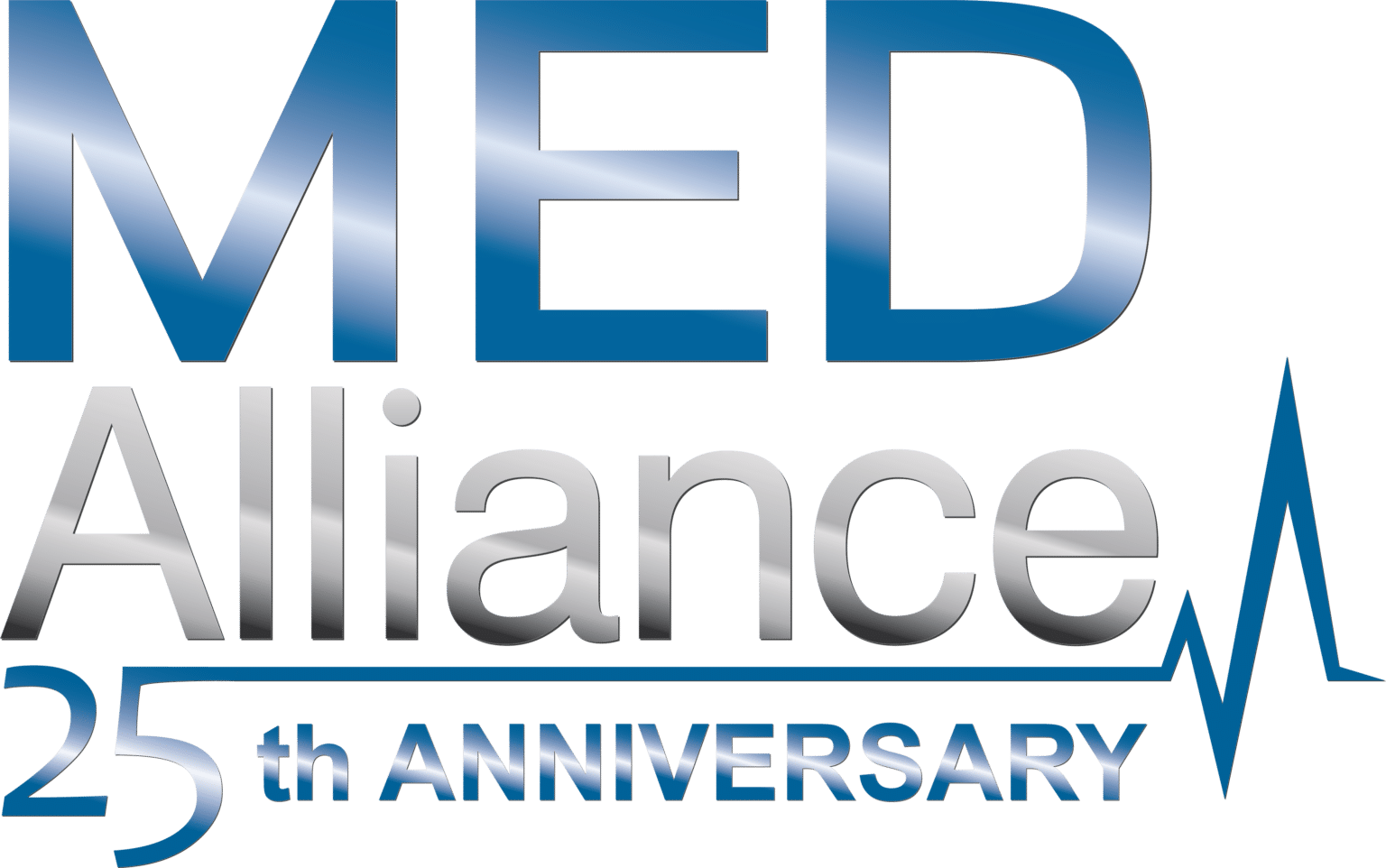 HOW IT ALL BEGAN
Originally owned and led by Jim Herrmann, MED Alliance Group began its journey on Easy Street in Carol Stream, IL offering acute care products to Midwest healthcare facilities.
"We started with four experienced sales reps, an office manager, a warehouse manager and a customer service rep," said Herrmann. "Some of the original partners were manufacturers like Becton Dickinson, Charter Medical and RadPad. It's fantastic that they're still loyal partners to this day."
Mike Crawford joined the team as a sales consultant in 2003 and became part owner and Chief Operating Officer in 2004. His sales background and connections in the cardiac surgery medical device industry allowed MED Alliance to expand. In 2007, Crawford spearheaded a second division, MED Alliance Solutions, to offer cardiovascular and cardiothoracic surgery devices nationwide.
A few years later, Crawford decided to take advantage of a new niche.
"We were already registered with the FDA as an initial importer, so we expanded once again to form MED Alliance International in 2012," said MED Alliance Vice President of Finance and Operations Lindsey Allende.
"Our team had unique import and export expertise, so it made sense for us to expand," said Crawford. "MED Alliance International helps foreign and domestic medical device manufacturers introduce their products into the marketplace. We also offer logistics and operational support."

With Herrmann retiring in 2014, Crawford stepped in to take the reigns as full owner. A year later, MED Alliance moved from St. Charles, IL to a 20,000-square-foot building in Sycamore, IL.
"This move doubled our space and put us in Crawford's hometown," said Allende.
At that same time, Mike Schroeder joined the team as Vice President of Sales. He was promoted to MED Alliance President in January 2020.
"There is no doubt in my mind, it was the foresight and experience of our leadership team of Crawford, Schroeder and Lindsey that helped us successfully navigate the industry shift during COVID," said MED Alliance Marketing Director Christie Penzol. "We have evolved over the years, but 2020 was a complete shift. Thankfully, it was temporary. We not only survived – we thrived."
"Our ability to expand and diversify our services is exactly why we've remained solvent throughout the years," added Allende.

WHERE WE ARE NOW
Always looking to the future, MED Alliance completed a 10,000-square-foot warehouse expansion in 2022, giving us additional space to stock and distribute more products for more partners.
MED Alliance now has more than 55 sales representatives and 14 staff members, representing manufacturers from around the world and distributing innovative medical devices to healthcare facilities at home and abroad.
"Our steady year-over-year growth is a direct result of the hard work and dedication of our team members who strive to serve our clinical customers and partners with unmatched customer service," said MED Alliance President Mike Schroeder.
"We wouldn't be where we are today if it wasn't for Jim Herrmann," said Crawford. "He took the risks of starting the company, bringing me onboard and allowing me to assume control of the company when he retired. He had faith in our team and I can't thank him enough for the opportunity."
"Although MED Alliance has done some pretty big things over the last 25 years, we take pride in being a small business where our coworkers are family," said Schroeder. "We are grateful for everyone who has helped us get here."
MED Alliance Group is an ISO 13485-certified medical device distributor and has been dedicated to meeting the needs of our clinical customers and manufacturing partners since 1998. We specialize in the sales, marketing, importation, logistics and distribution of innovative, high-quality and cost-effective products found in anesthesia and respiratory, blood and transfusion therapy, EMS and emergency room, interventional radiology and cath lab, iv and vascular, NICU/PICU and pharmacy.
Please follow us on LinkedIn, Facebook and Twitter for MED Alliance product updates.