Ideal Devices for Ambulatory Surgery Centers
Ambulatory Surgery Centers (ASCs) offer convenience and accessibility to patients across the U.S. When it comes to same-day surgery clinicians should be confident that the medical devices being used are reliable, easy to use, and efficient. MED Alliance offers devices that are ideal for any ASC.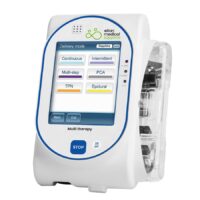 The Sapphire Multi-Therapy Infusion Pump System delivers optimized patient outcomes in a compact, lightweight device that is intuitive and easy to use. With the highest accuracy rate of ±2.5% and low-flow continuity, Sapphire can deliver multiple therapies.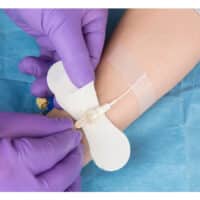 Grip-Lok® is a cost-effective engineered stabilization and securement device made of soft, breathable material that is strong enough to lock catheters, lines, and tubes securely in place, yet versatile enough for almost any securement situation.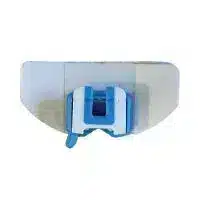 Existing guidelines and multiple scientific publications support the use of sutureless stabilization devices for catheters. The versatile portfolio of innovative and easy-to-use securement devices from Bedal provides safe, secure, and comfortable skin fixation for a wide range of catheters, with no pistoning.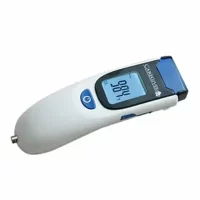 The Caregiver is a clinical-grade infrared thermometer that measures temperature through a patient's forehead without contact. Designed for patients of all ages, this device can be used in a wide variety of medical settings and can also deliver ambient/skin surface temperature with the flick of a switch.
To learn more about these and other  devices offered through MED Alliance Group, please email us or call 888-891-1200 to be connected to your local sales representative.
MED Alliance Group is an ISO 13485 certified medical device distributor with more than 350 years of combined medical device sales and distribution experience. Dedicated to meeting the needs of its clinical customers and manufacturing partners, MED Alliance offers cost effective, customized sales, logistics, and distribution solutions for products found in anesthesia/respiratory, blood/transfusion therapy, EMS/emergency room, interventional radiology/cath lab, iv/vascular and NICU/PICU.
Please follow us on LinkedIn, Facebook and Twitter for MED Alliance product updates.