Helping EMS Bring Care to the Patient: Sapphire Infusion Pump from Eitan Medical
Firefighter, Paramedic, Clinical Educator and Consultant L.J. Relle from New Orleans shares what he believes makes the Sapphire Infusion Pump from Eitan Medical a game-changer for the EMS industry during an EMS World Podcast with Mike McCabe.
EMS providers don't always look favorably upon infusion pumps.
L.J. Relle, a 15-year veteran in the industry, said he discovered the Sapphire Infusion Pump when other infusion pumps weren't cutting it.
When asked why this pump is different, L.J. explained.
"It is really, really easy to use."
L.J. said this isn't the same pump as in the critical care environment. It is a pump 911 Services can tailor to their needs with a drug library that can be configured to specific protocols and guidelines. It takes all the med math out of it, giving you concentration and dose recommendations to keep within your protocols.
You mix the medication, spike the bag, load the cassette into the pump, press start and pick a dosing range… you are ready to roll within seconds.
"We can bring it to the point of care."
The Sapphire is small which means you can begin to treat and stabilize the patient at the point of care, before putting them in the ambulance. Instead of bringing the patient to care, you bring care to the patient, getting stabilizing treatment started minute one.
"It is extremely accurate."
With this pump, you decrease the barriers with great drug libraries that can be established, taking the guesswork out of it. The pump performs like the big hospital pumps, it is really accurate, and it allows you to take the medicine to the patient even in suboptimal conditions. "It is just a complete game-changer."
Click here to listen to the podcast in its entirety.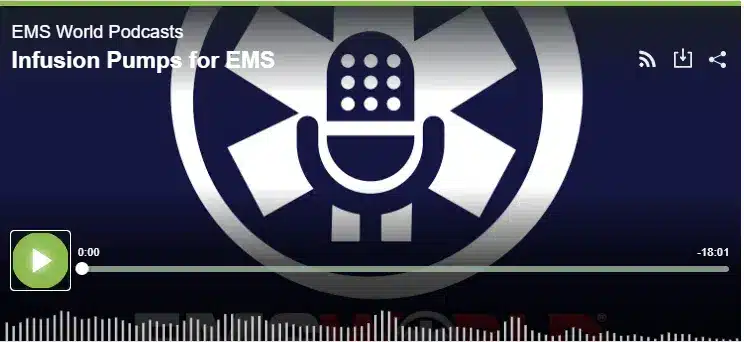 Sapphire Multi-Therapy Infusion Pump System from Eitan Medical
The Sapphire is a compact, lightweight infusion pump system that is intuitive, easy to use and effective. With the highest accuracy rate of ±2.5% and low-flow continuity, the Sapphire can be used with multiple therapies including TPN, PCA, continuous, multi-step, piggyback, intermittent and more.
Click here to learn more.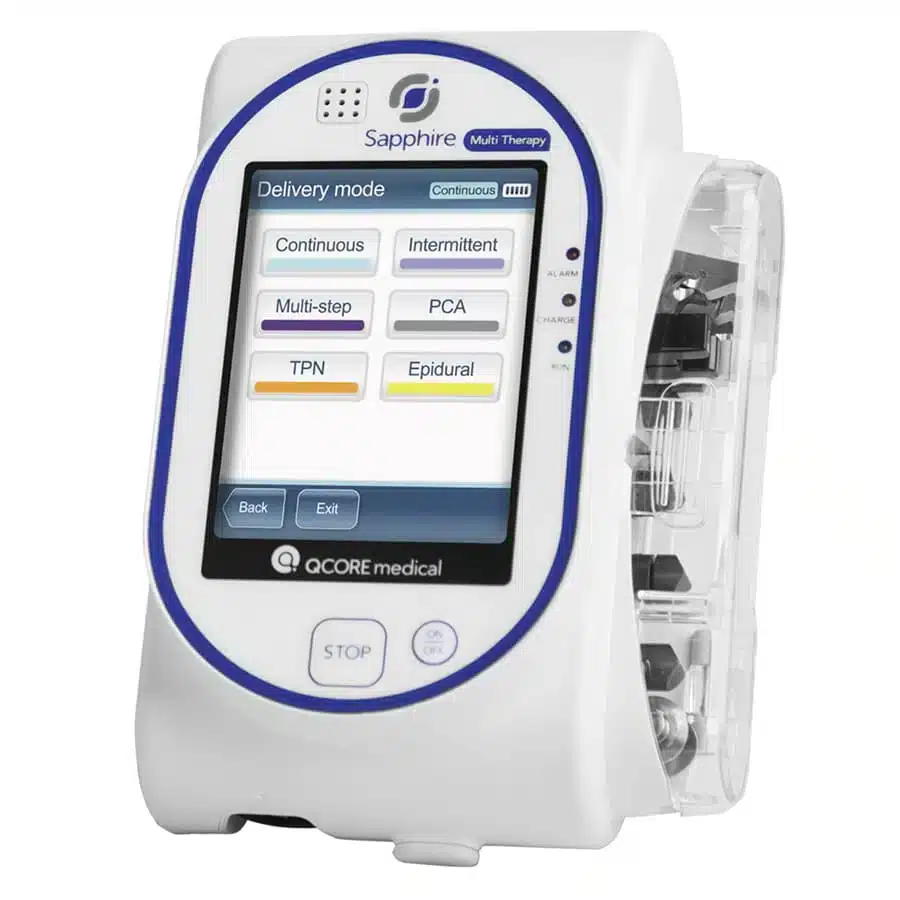 For more information about the Sapphire Multi-Therapy Infusion Pump from Eitan Medical, call 888-891-1200 or email us to be connected to your local sales representative.
MED Alliance Group is an ISO 13485 certified medical device distributor and has been dedicated to meeting the needs of our clinical customers and manufacturing partners since 1998. We specialize in the sales, marketing, importation, logistics and distribution of innovative, high-quality and cost-effective products found in anesthesia and respiratory, blood and transfusion therapy, EMS and emergency room, interventional radiology and cath lab, iv and vascular, as well as NICU and PICU.
Please follow us on LinkedIn, Facebook and Twitter for MED Alliance product updates.