Help Meet Trauma Patient Needs with a Cooler Designed Specifically for Massive Transfusion Protocol
For every minute that passes where a trauma patient does not receive a needed transfusion, risk of mortality increases by 5%.4
When a patient needs a transfusion, response time is critical. If massive transfusion protocol (MTP) is not activated immediately due to delays, miscommunications or procedural issues, complications and detrimental outcomes are possible. According to HealthLine, a person can bleed to death in just five minutes and it can take even less time if injuries are severe.5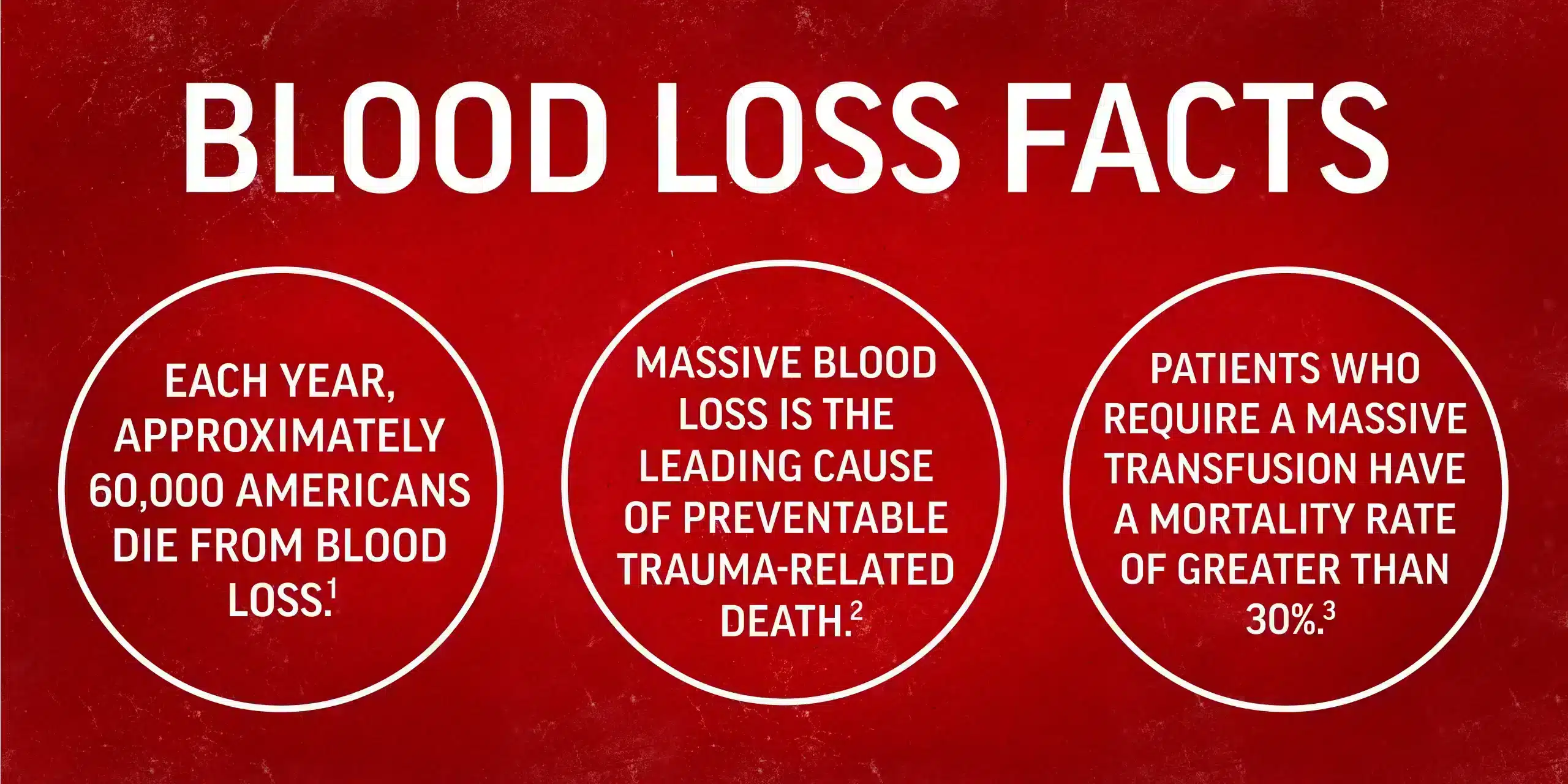 When time is of the essence, reliable devices are essential. Many blood banks and hospitals are not using the appropriate equipment to ensure proper handling for blood and blood product transportation. According to a whitepaper published by MaxQ Research6, many hospitals are using packaging that was not designed for blood transportation, such as:
Cardboard boxes lined with polystyrene insulation
Molded plastic coolers from consumer vendors
Using these types of products can cause delays in response if the correct blood temperature is not maintained. Not only is the blood wasted, critical time is wasted while waiting for additional blood that can be used.
THE ALL-IN-ONE MASSIVE TRANSFUSION PROTOCOL COOLER WAS DESIGNED TO HOLD PACKED RED BLOOD CELLS, THAWED PLASMA AND PLATELETS AT PRECISE TEMPERATURES INSIDE A SINGLE COOLER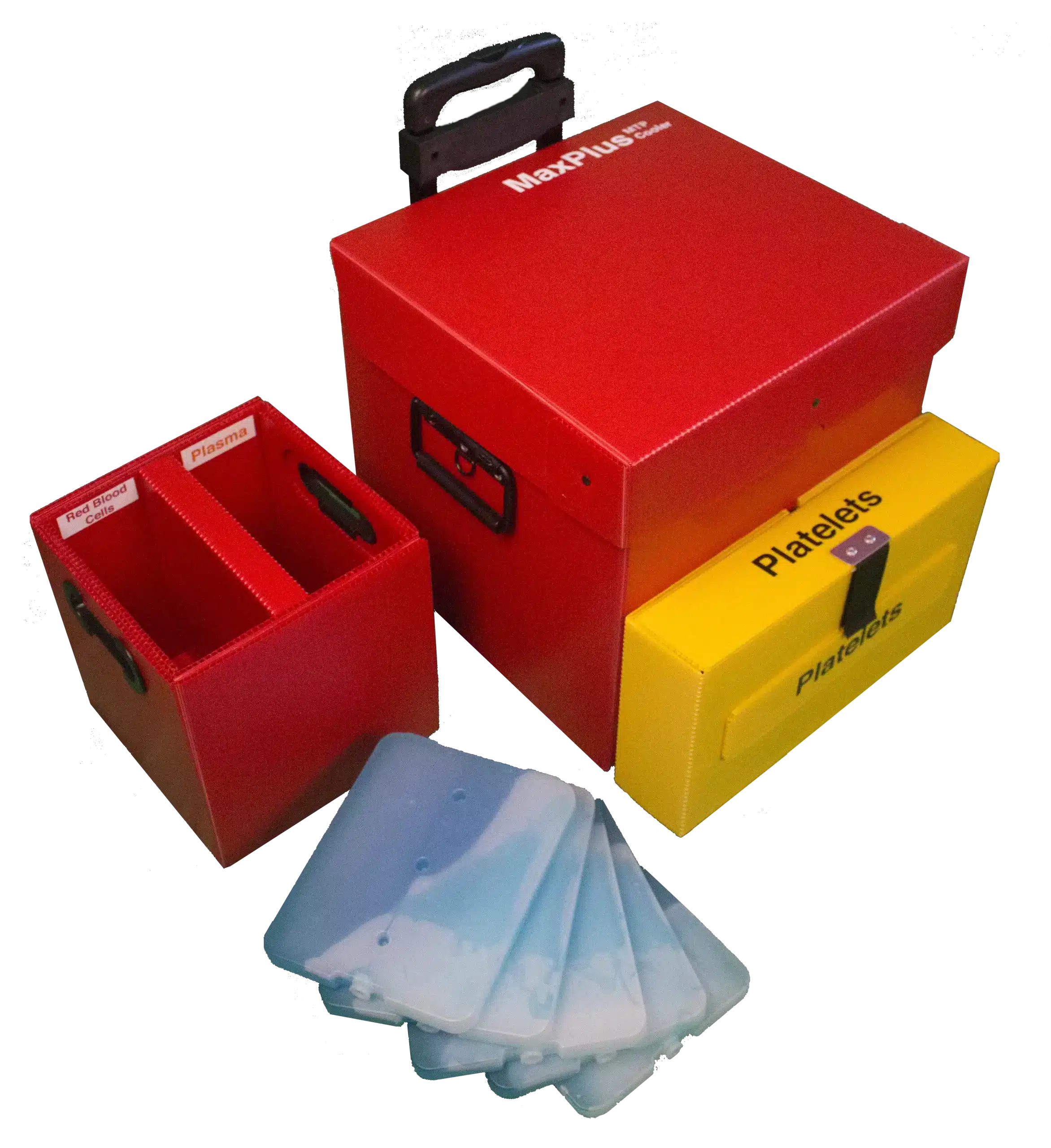 The Massive Transfusion Protocol (MTP) Cooler from MaxQ Research was designed to store and transport blood and blood products safely, at precise and consistent temperatures, with no special handling or bench-time conditioning.
One concise, ergonomic form-factor MTP Cooler replaces up to three coolers for each MTP request and packs within seconds. Each cooler is operationally qualified and simplifies validation and implementation.
Each cooler is made with MAXIFY technology which puts an end to cardboard shippers with thick and costly foam walls, plastic coolers, ice packs and labor-intensive pack-outs.
To learn more about the Massive Transfusion Protocol Cooler, please email us or call 888-891-1200.
MED Alliance Group is an ISO 13485 certified medical device distributor with more than 350 years of combined medical device sales and distribution experience. Dedicated to meeting the needs of its clinical customers and manufacturing partners, MED Alliance offers cost effective, customized sales, logistics, and distribution solutions for products found in anesthesia/respiratory, blood/transfusion therapy, EMS/emergency room, interventional radiology/cath lab, iv/vascular and NICU/PICU.
Please follow us on LinkedIn, Facebook and Twitter for MED Alliance product updates.
References
1 https://www.healthline.com/health/bleeding-to-death
2 https://www.dovepress.com/massive-transfusion-protocols-current-best-practice-peer-reviewed-fulltext-article-IJCTM
3 https://www.ncbi.nlm.nih.gov/pmc/articles/PMC6245557/
4 https://www.ajog.org/article/S0002-9378(18)30237-0/fulltext
5 https://www.healthline.com/health/bleeding-to-death#common-symptoms