Grand Rapids Laryngoscope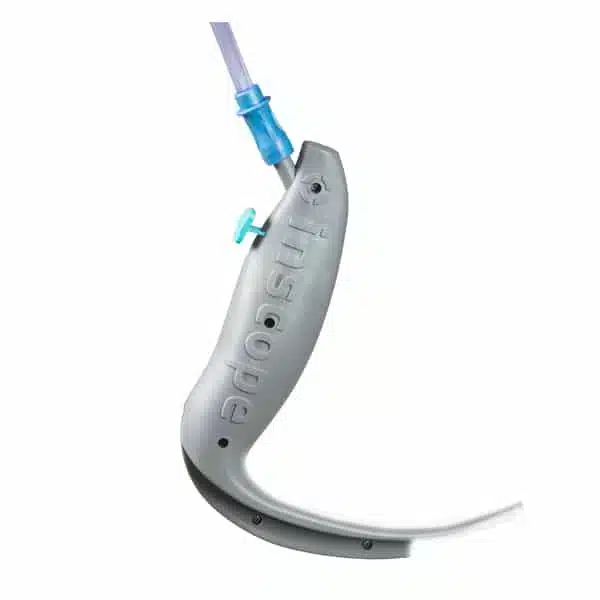 Med Alliance Group, Inc. knows that our success with our clinical customers comes from relationships built on transparency and trust. Our goal as a certified medical device distributor is to bring high-quality medical devices to clinical customers throughout the Midwest. We are excited to offer the first of its kind integrated suction laryngoscope that allows for a continuously clear view of the vocal cords during placement of the endotracheal tube. The innovative, high-quality laryngoscope device comes with two controlled suction ports and a MAC 3.5 blade. The Inscope laryngoscope has a cost-effective laryngoscope price. Med Alliance Group wants to provide Grand Rapids hospitals and surgical clinics the benefits of an anti-clog laryngoscope design.
Grand Rapids Laryngoscope Device
Grand Rapids is the second largest city in West Michigan with nearly 188,040 residents. Grand Rapids offers something for everyone including a lively nightlife and beautiful parks. The reliable Inscope laryngoscope provides the durability you require when you need it most. The laryngoscope Med Alliance Group offers is easy to use. It's essential to remove secretions quickly during intubation. You need a suction laryngoscope that is also able to remove re-accumulating secretions regularly. The Inscope laryngoscope provides steady suction with two controllable suction ports. Laryngoscope prices are cost-effective at Med Alliance Group, and many of our clinical clients appreciate that we look out for their best interest.
Grand Rapids Suction Laryngoscope
Med Alliance Group offers two decades of experience, we have changed over the years, but our dedication to clinical customers has remained the same. We know clinical customers want quality which is why we offer this particular laryngoscope. You will receive affordable laryngoscope prices at Med Alliance Group Inc. along with support and education about this laryngoscope device. Our representatives are available to help show all the beneficial clinical applications of the Inscope laryngoscope. We invite you to call (888) 891-1200 if you have any questions regarding our laryngoscope device or laryngoscope prices.
Grand Rapids Laryngoscope | Grand Rapids Laryngoscope Device | Grand Rapids Suction Laryngoscope | Grand Rapids Inscope Laryngoscope | Grand Rapids Laryngoscope Prices