Air-Q3: Giving Emergency Personnel the Confidence to Safely Manage Intubating Airways in the Field
Intubations in the field can be a rare occurrence for some EMS personnel, leading to a low comfort level of performing the procedure when the need arises.
The Air-Q®3 from AirLife is an easy-to-use Intubating Laryngeal Airway (ILA) that is ideal for less experienced users. Its unique design provides a molded epiglottis elevator ramp to secure and lift the epiglottis, and a guide ramp to assist with ETT insertion and placement – both help in first insertion success.
Howard County EMS in Maryland began using the Air-Q after another department told them how easy it was to use. "They do way fewer intubations than we do, and the simplicity of insertion was key for them."
A 2018 study concluded that the air-Q airway device had a higher mean OLP than the competitive device, was placed easier and showed a reduced time to first breath.¹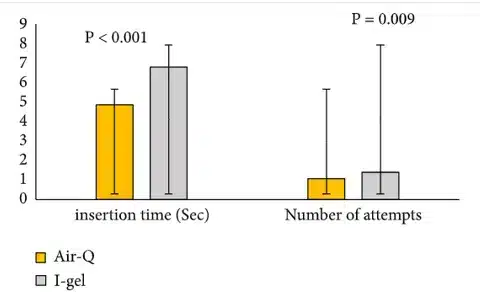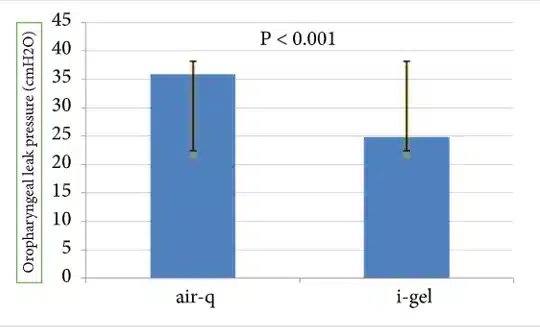 The Air-Q3 supraglottic airways deliver confidence to provide an alternative airway management solution when an emergency intubation is needed, allowing healthcare professionals to focus on the patient rather than the product.
The advanced, silicone Air-Q3 ILA series includes self-pressurizing and gastric models in a wide range of sizes, including neonate. All models are latex-free, single-patient use and disposable. Each product comes with a removable tethered color-coded connector for easy size identification. that allows intubation through the airway tube with any standard ET tube.
Each Air-Q3 model is available in the following sizes:
0, Ideal Body Weight: <2.0 kg
5, Ideal Body Weight: 2 – 4 kg
0, Ideal Body Weight: 4 – 7 kg
5, Ideal Body Weight: 7 – 17 kg
2, Ideal Body Weight: 17 – 30 kg
3, Ideal Body Weight: 30 – 60 kg
4, Ideal Body Weight: 60 – 80 kg
5, Ideal Body Weight: >80 kg

To learn more or request an Air-Q3 demonstration, email us or call 888-891-1200.
MED Alliance Group is an ISO 13485-certified medical device distributor with more than 350 years of combined medical device sales and distribution experience. Dedicated to meeting the needs of its clinical customers and manufacturing partners, MED Alliance offers cost-effective, customized sales, logistics, and distribution solutions for products found in anesthesia/respiratory, blood/transfusion therapy, EMS/emergency room, interventional radiology/cath lab, iv/vascular and NICU/PICU.
Please follow us on LinkedIn, Facebook and Twitter for MED Alliance product updates
References:
Nilofar Massoudi,1 Mohammad Fathi,1 Navid Nooraei,2 and Alireza Salehi11Clinical Research and Development Unit at Shahid Modarres Hospital, Department of Anaesthesiology, Shahid Beheshti University of Medical Sciences, Tehran, Iran