Simple, Dependable Asthma Monitoring Solutions
Healthcare providers know successfully managing a patient's asthma and lung health can depend greatly on the quality and accuracy of the monitoring device used. Vitalograph®, a world-leading provider of outstanding respiratory diagnostic and monitoring solutions, supports healthcare providers by offering easy-to-use, accurate devices that encourage effective monitoring.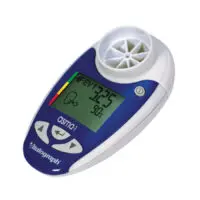 asma-1™ – Sophisticated Electronic Asthma Monitor
Accurately and instantly measure PEF and FEV1 with the electronic, easy-to-use, asthma monitor that stores up to 600 test sessions.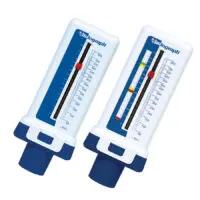 Peak Flow Meters – Simple and Effective Asthma Monitor
Lightweight, portable and highly accurate, Peak Flow Meters enable the close monitoring of peak flow to effectively manage asthma.
For more information about these or other Vitalograph respiratory diagnostic and monitoring devices, call 888-891-1200 or email us.
MED Alliance Group is an ISO 13485 certified medical device distributor and has been dedicated to meeting the needs of our clinical customers and manufacturing partners since 1998. We specialize in the sales, marketing, importation, logistics and distribution of innovative, high-quality and cost-effective products found in anesthesia and respiratory, blood and transfusion therapy, EMS and emergency room, interventional radiology and cath lab, iv and vascular, as well as NICU and PICU.
Please follow us on LinkedIn, Facebook and Twitter for MED Alliance product updates.