Philadelphia Laryngoscope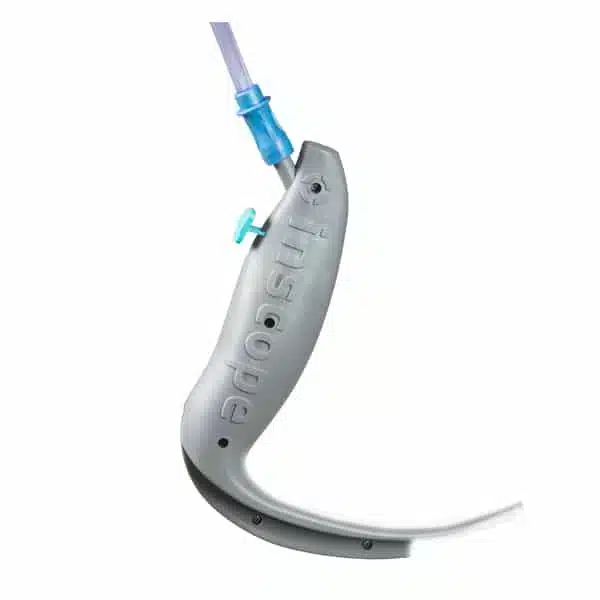 In 2017, MED Alliance Group, Inc. reached 100% in customer satisfaction and on-time delivery with over 86,000 units sold. We specialize in the sales and distribution of medical devices. For every medical procedure, it's essential to have high-quality medical devices which is why we offer the Inscope Direct integrated suction laryngoscope that allows for a continuously clear view of the vocal cords. We are an authorized dealer of this laryngoscope which has two controlled suction ports. This suction laryngoscope, Inscope Direct, allows your right hand to remain free for endotracheal tube placement. The Inscope laryngoscope comes at a cost-effective laryngoscope price. MED Alliance Group invites Philadelphia clinicians to call and speak with one of our specialty-trained representatives.
Philadelphia Laryngoscope Device
Philadelphia is Pennsylvania's largest city and is rich in history that can be seen at Independence Hall and the display of the Liberty Bell. Philadelphia is also known as, "The City of Brotherly Love." If you are looking for a laryngoscope device that is reliable and durable, call MED Alliance Group. During intubation procedures it's important to remove secretions quickly. You need a suction laryngoscope able to keep the area clear. The Inscope Direct laryngoscope provides continuous clear views by removing secretions rapidly. In addition to reasonable laryngoscope prices, you get the added benefits of the individualized service provided by MED Alliance Group sales representatives.
Philadelphia Suction Laryngoscope
MED Alliance Group is ready to serve you with the high-quality, innovative laryngoscope that will help aid in procedure success. The cutting-edge laryngoscope device we offer is exceptionally durable and easy to use. An Inscope laryngoscope is a suction laryngoscope that has two controllable suction ports and is the first of its kind. You can expect removal of existing and re-accumulating secretions. You will find that we offer affordable laryngoscope prices at MED Alliance Group Inc. along with helpful representatives who educate you on the benefits of the clinical application of the Inscope laryngoscope. Call (888) 891-1200 if you have any questions regarding laryngoscope prices or to request a representative.
Philadelphia Laryngoscope | Philadelphia Laryngoscope Device | Philadelphia Suction Laryngoscope | Philadelphia Inscope Laryngoscope | Philadelphia Laryngoscope Prices