MED Alliance Recognizes Gretchen Freise as the Third Quarter Peer Award Recipient
Congratulations to Customer Service Representative Gretchen Freise, for being awarded the third quarter MED Alliance Peer Award!
Gretchen has been with MED Alliance for a little over a year, and since she joined the MED Alliance team her work ethic has not gone unnoticed. Her counterparts on the customer service team nominated her for this award for her hard-working mentality and being a team player.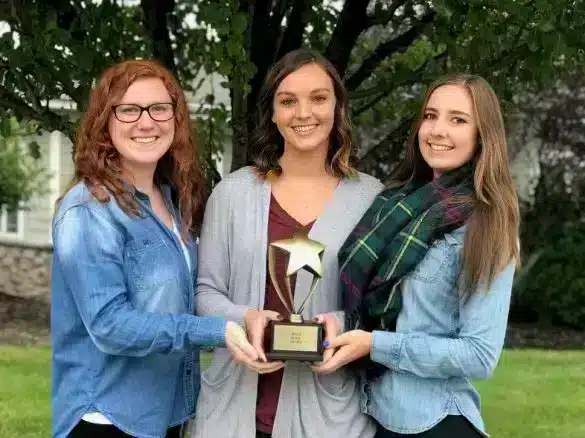 Mary Johnson, Customer Service Representative, took special notice of Gretchen's hard-working nature. "Gretchen has shown great customer service skills in the year that she has been here," said Mary. "She's not afraid to ask questions, she's willing to take on new tasks, and she handles customers professionally. We can count on her to work quickly while still processing orders correctly."
Gretchen's other nominator, Customer Service Representative Emily Hansen, recognized her ability to be a strong team player. "Every morning Gretchen is at work extra early to get a head start on the day," said Emily. "When it gets busy around lunch, she will always take a later lunch to help. She likes to ask questions to make sure she handles each task correctly."
Gretchen says she has thoroughly enjoyed working at MED Alliance for the past year and says she will strive to continue to be the best team player she can be. She looks forward to growing at MED Alliance.
Gretchen makes sure that MED Alliance's customers are taken care of. We are lucky to have her as part of our team. Thank you for all you do, Gretchen!
---
MED Alliance Group is an ISO 13485 certified medical device distributor with more than 350 years of combined medical device sales and distribution experience. Dedicated to meeting the needs of its clinical customers and manufacturing partners, MED Alliance offers cost effective, customized sales, logistics, and distribution solutions for products found in anesthesia/respiratory, blood/transfusion therapy, EMS/emergency room, interventional radiology/cath lab, iv/vascular and NICU/PICU.
Please follow us on LinkedIn, Facebook and Twitter for MED Alliance product updates.