Indianapolis Laryngoscope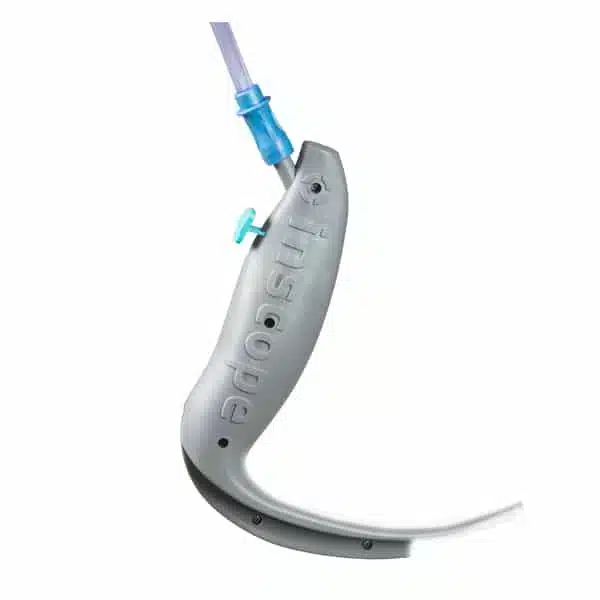 MED Alliance Group, Inc. specializes in the distribution of medical devices throughout the Midwest. One of the devices we are proud to deliver to our partners is the Inscope laryngoscope. Inscope Direct offers an integrated suction laryngoscope that maintains a continuously clear view of the vocal cords. We are an authorized distributor of the Inscope Direct laryngoscope device with two controlled suction ports. The Inscope laryngoscope is an integrated, controlled suction laryngoscope with a reasonable laryngoscope price. MED Alliance Group offers Indianapolis clinicians the benefits of this easy to use laryngoscope with an anti-clog design, that is single-use to eliminate cross contamination risk.
Indianapolis Laryngoscope Device
Indianapolis is the most populous city in Indiana with fantastic diversity in culture and economics. The city is famous for hosting the Indianapolis 500 race. Indianapolis is the capital city and nicknamed "Crossroads of American." Inscope Direct makes a laryngoscope device that MED Alliance Group is proud to offer hospitals and clinical settings in Indianapolis. When seconds count during an intubation, it's important to remove secretions quickly. You need a suction laryngoscope able to keep the vocal cords visible for easy insertion of the endotracheal tube. The Inscope laryngoscope has a convenient MAC 3.5 blade size. MED Alliance Group is looking to partner with you, giving you cost effective laryngoscope prices.
Indianapolis Suction Laryngoscope
MED Alliance Group is a knowledgeable partner who stands apart from the competition in many ways. You can contact our sales representatives to receive more information about this extremely durable laryngoscope. The Inscope Direct laryngoscope is a suction laryngoscope that helps remove re-accumulating secretions quickly. The affordable laryngoscope prices at MED Alliance Group Inc. help you feel great about partnering with us along with the added benefit of clinical support on the Inscope laryngoscope from our specially trained sales representatives. Feel free to call (888) 891-1200 if you have any questions regarding the Inscope laryngoscope design or laryngoscope prices.
Indianapolis Laryngoscope | Indianapolis Laryngoscope Device | Indianapolis Suction Laryngoscope | Indianapolis Inscope Laryngoscope | Indianapolis Laryngoscope Prices