FEMA Funding for Managing Multiple Fatalities in Disaster Response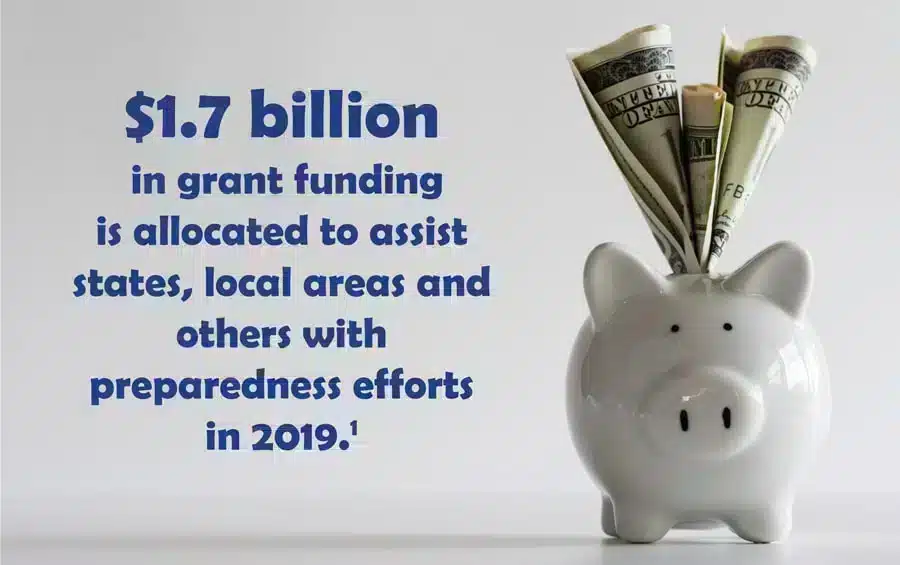 Does your community's disaster response plan include managing multiple fatalities?
With the prevalence of mass casualty shootings, emergency management and community officials across the country have increased training for the prevention of and response to such events.
Even with the best planning and implementation, fatalities may occur. Disaster response plans for mass shootings must also include how officials manage multiple victims' bodies in the event of mass fatalities. How will multiple bodies be transported to the morgue? Will there be enough space at the morgue? What if the morgue is overcapacity?
Communities need to be prepared now more than ever for the unexpected, but with tight budgets, it can be difficult for emergency response teams to afford all the tools and equipment needed for disaster preparedness and response.
AVAILABLE FUNDING
The Department of Homeland Security (DHS) announced the Federal Emergency Management Agency (FEMA) will provide $1.7 billion in 2019 to assist states, local areas and others with preparedness efforts.1
Fortunately, equipment such as a mobile morgue trailer can be purchased through a DHS Disaster Preparedness Grant.
Titled "09MY-02-REFR – Refrigerator, Multi-Body" on the FEMA Authorized Equipment List (AEL), standalone refrigerator units such as morgue trailers are approved equipment types allowed under FEMA's preparedness grant programs.2
HOW DO YOU APPLY FOR A MORGUE TRAILER PREPAREDNESS GRANT?
FEMA developed a Grant Recipient User Guide to assist you in applying for non-disaster grants. You must first create a non-disaster grants account within the FEMA portal and then request access to the non-disaster grants section of the site. Once access is granted, you can submit and manage grant applications from the portal.
Click here to download the Guide.

MED Alliance Mobile Morgue Trailers were designed to help during mass casualty incidents, whether the trailer is needed at the scene for transporting the deceased to the morgue, accommodating over capacity at the morgue or serving as a temporary morgue.
With 20 stainless steel body trays, mobile morgue trailers are equipped with an electric generator and refrigerator, so coroners and medical examiners can be confident their standards and best practices are not being compromised. The spacious trailers are 8'x8'x16' and have fold-up/down racks for convenience and efficiency when loading and unloading. Click here for more information about MED Alliance Mobile Morgue Trailers.
Ensure your community is prepared to handle a mass casualty incident with a MED Alliance Mobile Morgue Trailer. Email or call us at 888-891-1200 to learn more about mobile morgue trailers.
References
1. https://www.dhs.gov/news/2019/08/02/dhs-announces-grant-allocations-fiscal-year-2019-preparedness-grants
2. https://www.fema.gov/authorized-equipment-list?combine=morgue+trailer