Congratulations To Tory Herbst For Receiving The MED Alliance Peer Award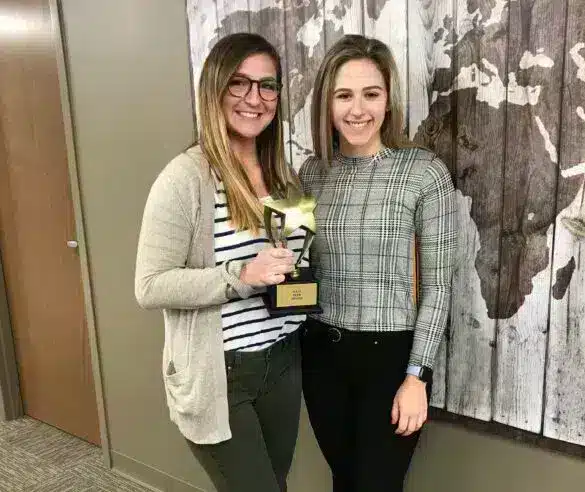 MED Alliance is pleased to congratulate Tory Herbst, the 2019 first quarter Peer Award winner!
Tory has been a part of the MED Alliance team since October 2018. Since day one, she has demonstrated a strong work ethic and teamwork.
As the sales and marketing coordinator for MED Alliance Solutions (MAS), Tory assists more than 50 national sales representatives with sales support as well as creates marketing content to promote the MAS cardiovascular surgical product line.
Tory was nominated for the first quarter Peer Award by Sarah Moudy, sales and marketing coordinator for MED Alliance Group. Tory's ability to dive into her position from the start and bring new ideas to the table has not gone unnoticed.
"Ever since Tory started, she jumped into her role full force without hesitation, and her work ethic has not faded since," said Sarah. "She's hard working and has great ideas that are inspiring. I really appreciate everything she has done for the marketing team in such a short amount of time."
Thank you for all that you continue to do, Tory! You are a core part of our MED Alliance team and we are thankful to have you.
MED Alliance Group is an ISO 13485 certified medical device distributor with more than 350 years of combined medical device sales and distribution experience. Dedicated to meeting the needs of its clinical customers and manufacturing partners, MED Alliance offers cost effective, customized sales, logistics, and distribution solutions for products found in anesthesia/respiratory, blood/transfusion therapy, EMS/emergency room, interventional radiology/cath lab, iv/vascular and NICU/PICU.
Please follow us on LinkedIn, Facebook and Twitter for MED Alliance product updates.