Congrats to Ryan Markham, MED Alliance Peer Award Winner
MED Alliance would like to extend congratulations to our 2018 fourth quarter Peer Award winner, Executive Assistant Ryan Markham.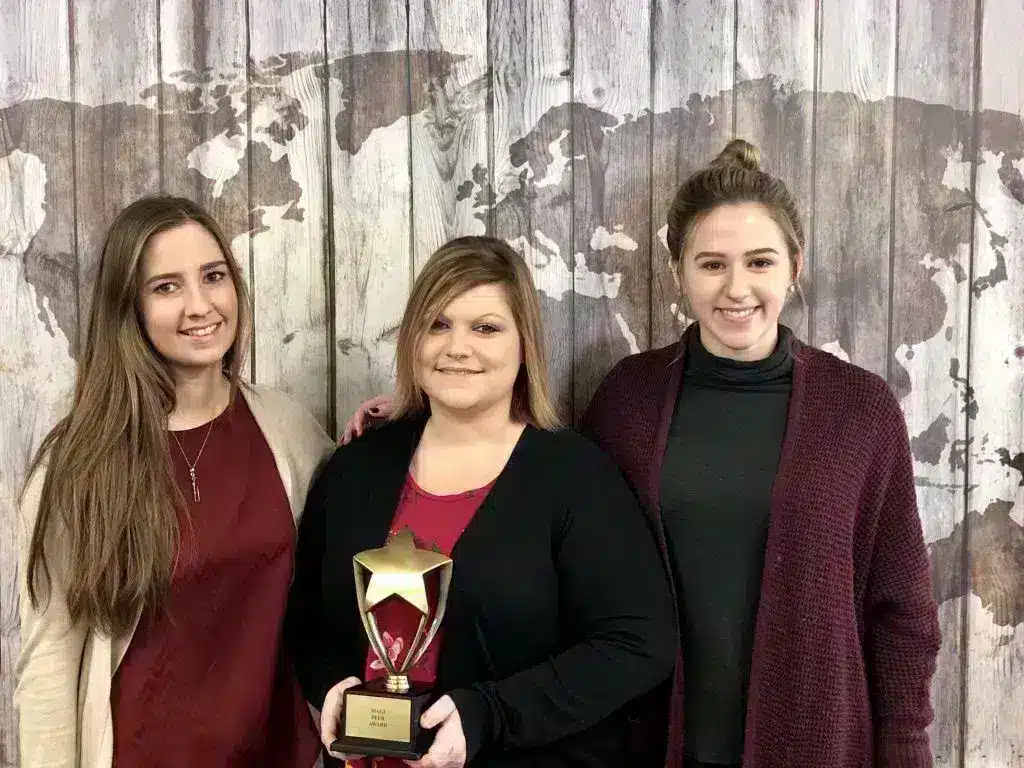 Throughout Ryan's three years at MED Alliance, her dedication to the office staff, our sales representatives, customers, and manufacturing partners has been instrumental in the success of the company.
In addition to her role as executive assistant to the president of MED Alliance, Ryan handles purchasing for the operations department, quoting and samples for the sales department, event logistics for the marketing department and is a backup for customer service.
Ryan continually goes above and beyond her job description to help everyone in the office. Her ability to lend a helping hand to all departments at MED Alliance speaks to her strong work ethic and knowledge.
Mary Johnson, customer service representative for MED Alliance, has continually noticed Ryan's helpfulness whenever needed. "Ryan is always willing to help people without complaining," says Mary. "She helps others before herself and I appreciate everything she has done for me and everyone else in the office."
Sales and Marketing Coordinator Sarah Moudy also wanted to recognize Ryan for being an outstanding colleague. She praises Ryan for her assistance to those regardless of circumstance. "Ryan never hesitates to help me when I am out of the office," says Sarah. "She is always making herself available to help out, even on days when she is out of the office. She is a true team player and is always willing to go above and beyond for anyone at MED Alliance."
We are proud to have Ryan as our coworker and are happy to recognize her for all her efforts.
Ryan is the quintessential team player, and we appreciate all that she does for us at MED Alliance. Congrats, Ryan!
MED Alliance Group is an ISO 13485 certified medical device distributor with more than 350 years of combined medical device sales and distribution experience. Dedicated to meeting the needs of its clinical customers and manufacturing partners, MED Alliance offers cost effective, customized sales, logistics, and distribution solutions for products found in anesthesia/respiratory, blood/transfusion therapy, EMS/emergency room, interventional radiology/cath lab, iv/vascular and NICU/PICU.
Please follow us on LinkedIn, Facebook and Twitter for MED Alliance product updates.