Chicago Laryngoscope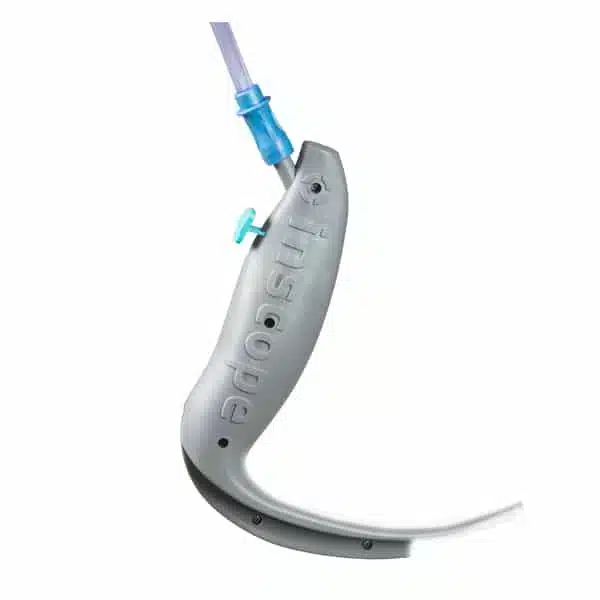 MED Alliance Group, Inc. specializes in getting hospitals, trauma centers, and emergency medical facilities the medical devices that are important in treating patients. If you use laryngoscopes, we recommend you try the Inscope Direct laryngoscope. It is an integrated suction laryngoscope with an uninterrupted clear view of the vocal cords allowing for easy insertion of the endotracheal tube. We are an authorized dealer of the laryngoscope that frees up your right hand for ETT placement. You can be sure the Inscope laryngoscope is exceptionally durable, ha an anti-clog design, and is single-use, eliminating cross-contamination risks. MED Alliance Group wants to offer Chicago clinicians and surgeons a dependable suction laryngoscope at cost-effective laryngoscope prices.
Chicago Laryngoscope Device
The laryngoscope is compatible with a wall suction and powered portable suction. Chicago is the third largest populated city in the U.S. Chicago's population exceeds 2.7 million and is one of the most critical cities in the global economy. Hospitals and emergency medical facilities use the Inscope laryngoscope because of its beneficial integrated, controllable suction. If you want a laryngoscope that's reliable, then contact MED Alliance Group. When seconds count, a clear view matters. You need a suction laryngoscope able to keep up with the quick removal of secretions for visibility. The Inscope laryngoscope provides the rapid removal of secretions. MED Alliance Group offers helpful training along with cost-effective laryngoscope prices.
Chicago Suction Laryngoscope
MED Alliance Group sets itself apart from our competition in many ways. The Inscope laryngoscope has a convenient MAC 3.5 blade size and is exceptionally durable. The Inscope laryngoscope is a suction laryngoscope that's quickly and efficiently used to place the endotracheal tube. There are two controllable suction ports to easily remove existing and re-accumulating secretions. You can count on reasonable laryngoscope prices at MED Alliance Group Inc. Our representatives can help with training on the clinical application of the Inscope laryngoscope. Call (888) 891-1200 if you have any questions regarding Inscope Direct laryngoscope prices or its advantages.
Chicago Laryngoscope | Chicago Laryngoscope Device | Chicago Suction Laryngoscope | Chicago Inscope Laryngoscope | Chicago Laryngoscope Prices