A world-leading provider of outstanding respiratory diagnostic and monitoring devices
Vitalograph® is a world-leading provider of outstanding respiratory diagnostic and monitoring devices. Vitalograph offers a vast portfolio of high-quality spirometers, from desktop to handheld, to support respiratory professionals in multiple environments.
All Vitalograph spirometers feature a Fleisch Pneumotachograph for ultimate performance in accurate, linear and reliable flow and volume measurement.
In addition, Vitalograph offers a five-year out-of-the box warranty as well as virtual and on-site training and installation.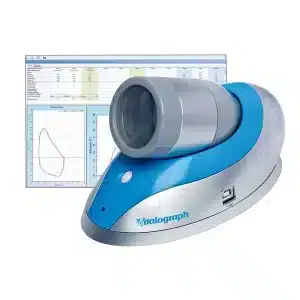 Vitalograph Pneumotrac™ – The Ideal PC-Based Spirometer
Attractive, compact design complete with sophisticated and intuitive Vitalograph Spirotrac® software that provides real-time curves, interpretation and data trending.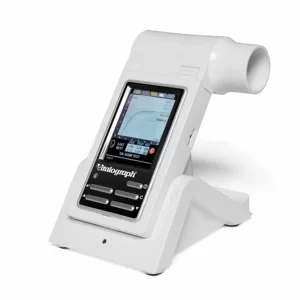 In2itive™ – The Ideal Solution for High-Quality Spirometry on the Move
Combines the benefits of full spirometry, data integration and mobility in a small, lightweight, hand-held spirometer.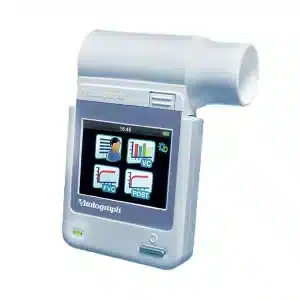 micro™ – The Ultimate Low-Cost, High-Performance Spirometer
Fast, accurate and easy-to-use when mobility is important, the micro offers all the required functionality of a full-feature spirometer providing the highest possible measuring accuracy at low and high flow rates.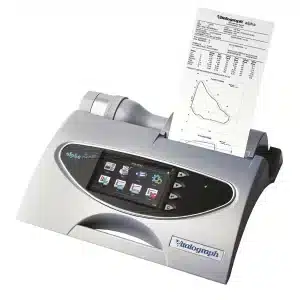 ALPHA Touch – Desktop Spirometer with a Built-In Printer
Precise and accurate, the lightweight ALPHA Touch is easy-to-use with a large, high resolution color touch screen display and an intuitive icon-driven user interface.
For more information about these or other Vitalograph respiratory diagnostic and monitoring devices, call 888-891-1200 or email us.
MED Alliance Group is an ISO 13485 certified medical device distributor and has been dedicated to meeting the needs of our clinical customers and manufacturing partners since 1998. We specialize in the sales, marketing, importation, logistics and distribution of innovative, high-quality and cost-effective products found in anesthesia and respiratory, blood and transfusion therapy, EMS and emergency room, interventional radiology and cath lab, iv and vascular, as well as NICU and PICU.
Please follow us on LinkedIn, Facebook and Twitter for MED Alliance product updates.